Students Should be Taught to be Digital Leaders Instead of Digital Citizens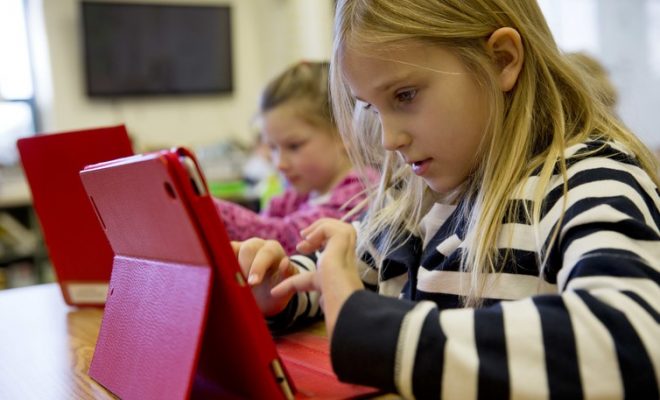 The responsibility for teaching citizenship has always fallen on schools. Teachers show students how to be citizens of their communities, cities, and the world. Classroom instruction in social autonomy also includes digital citizenship.
Digital citizens
Today's modern world demands that students become digital citizens. This citizenship requires that participants be respectful in communications, cautious in accepting all content as true, and attentive to safety and security. Digital citizenship teaches positive habits in using technology.
Digital citizenship is about responsible technology use, but citizenship alone is not enough.
As the way in which students engage with technology changes, the role of the connected student must also change. Students should be taught to be digital leaders instead of digital citizens.
Digital leaders
Digital leaders do more than consume information. They synthesize learning and use it in collaborative environments. Digital leaders are dynamic change agents who transform the status quo, facilitate better communication and understanding, and integrate a variety of technology tools in their lives.
Also, digital leaders improve technology experiences not just for themselves, but for others as well. They look out for the greater good.
Here are seven compelling reasons why students should be taught to be digital leaders instead of digital citizens:
Digital leadership goes beyond taking responsibility for one's self. It requires having the courage to help others be accountable.
Many people complain that modern students isolate themselves; digital leaders collaborate.
Digital leaders understand intuitively that technology is integrated into lifestyle and work habits.
Knowing what to do with knowledge is a sign of digital leadership. Knowing how to acquire it is a sign of digital citizenship.
Change is the one constant that never changes. Digital leaders learn how to embrace change.
Digital leadership empowers and equalizes. Anyone, regardless of gender, race or socio-economic status can be an influential digital leader.
Digital leaders learn how to be flexible thinkers who can understand advanced problem solving, analyze information, and interpret significance. Merely gathering information is not enough; digital leadership requires elucidation and enlightenment.
Digital leadership offers more than digital citizenship ever could. Where digital citizens once took personal responsibility for themselves, digital leaders now take global responsibility for others.
It's far better to inspire students to become digital leaders than to insist their only role is that of a digital citizen.