10 EdTech Conferences You Should Attend in 2018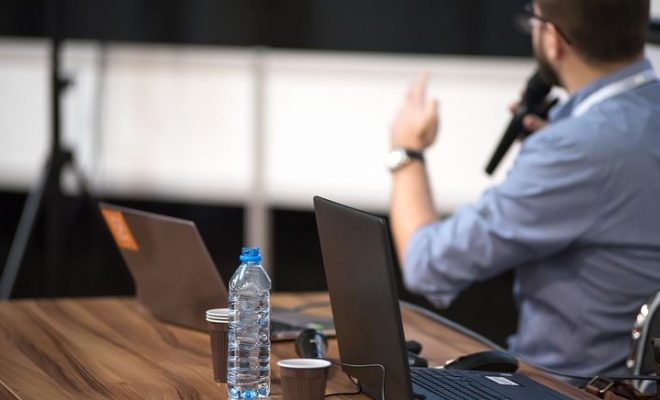 If you are an educator, administrator, librarian, developer, or investor, you need to plan to attend an EdTech conference this year. Why? This is the perfect time to learn about a wide range of education technology that can be implemented into the classroom environment.
In addition to highlighting new technology, these conferences offer a plethora of training and seminars to educate the educators. You will get to share ideas with others, gain new insights, and learn about the latest trends in educational technology. Below we are listing ten EdTech conferences you should make plans to attend in 2018.
FETC – Future of Education Technology Conference – January 23-26, 2018 | Orlando, FL
This conference claims to be "the nation's largest, independent education technology event focused on leveraging technology to drive preK-12 student success."
BETT – British Educational Training and Technology – January 24-27, 2018 | London
For the best global learning conference, you should plan to attend this conference in London. It is one of the largest educational technologies in the world and focuses on transforming education through technology.
EduCon – January 26-28, 2018 | Philadelphia, PA
This event is marketed as a "conversation and a conference" where attendees will learn and discuss future trends in educational technology.
LearnLaunch – February 1-2, 2018 | Boston, MA
This conference is in its 6th year and aims to bring together educators, administers, investors, education companies, and technology innovators to identify new ways to transform learning.
TCEA – Texas Computer Education Association – February 5-9, 2018 | Austin, TX
This popular conference has been meeting annually for 38 years and invites everyone in the EdTech sphere to attend. It includes over one thousand sessions and hundreds of exhibitors.
SXSW EDU – March 5-8, 2018 | Austin, TX
Offering attendees the opportunity to hear dynamic speakers, attend film screenings, and engage in multiple learning sessions, this conference has something for everyone.
CoSN – Consortium for School Networking Conference – March 12-15, 2018 | Washington, D.C.
The theme of this year's conference is "Exponential Change: Designing Learning in the 4th Industrial Revolution."
CUE National Conference – Computer Using Educators – March 14-17, 2018 | Palm Springs, CA
This is one of the largest technology conferences in the United States giving educators chances to learn innovative ideas about using technology to transform student learning.
ISTE – International Society for Technology in Education – June 24-27, 2018 | Chicago, IL
A major conference located in the "epicenter of EdTech," this event offers attendees opportunities to learn new ways to use technology to transform their teaching.
EDUCAUSE – October 30 – November 2, 2018 | Denver, CO
For those interested in Higher Ed technology, this conference is an excellent way to gain ideas and network with peers.
Did we miss any?