Tips for Teaching with Apps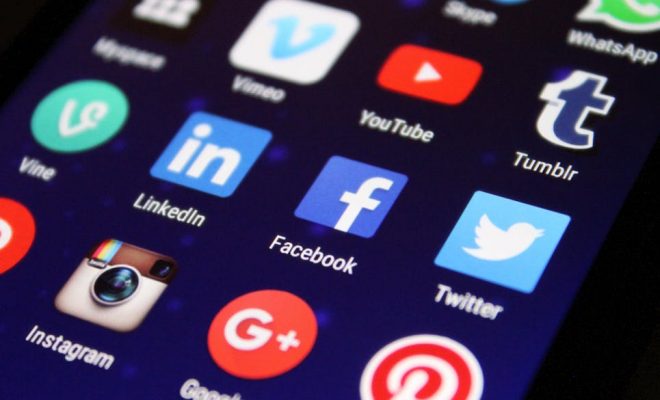 Teaching with apps is not new. We have compiled lists of apps and tech resources that can be used in the classroom and for education outside the classroom. However, we haven't necessarily offered any tips for successfully using apps for teaching.
Finding, downloading, and having students use apps for learning is one thing. Teaching with apps effectively and making use of the data they track is another task entirely. The goal of using an app in education is not simply to use it because it's available but to enhance learning and individualized teaching approaches.
We've listed some tips as to how you as an educator, or even parent, can optimally teach with apps in an effective way.
1. Set Goals & Expectations
When beginning to teach with apps, it's important to set goals for student learning and to set guidelines and expectations for how students should use and interact with the app(s). Educators should outline goals about what they want students to learn through the app, how this will coincide with other learning material, and how students should interact with the app.
It's also essential to set goals with your students so they have something to work towards and can recognize when they achieve the objectives. It's important, too, that students understand the connection to the broader lesson and application of the learning experience.
2. Adjust the Learning Experience
Perhaps one of the most challenging parts of incorporating teaching with apps is contextualizing the experience and integrating it with other teaching methods. It's critical that students see the connections between the broader lesson and the specific app activities.
Educators must also find a good way to combine and manage both traditional methods of teaching and technology-based methods. There must be a balance, routine, and a strong policy surrounding the use of apps for learning.
3. Establish a System of Handling Passwords & Login Info
Certainly, with the use of apps by a class full of students, logistics and the handling of information must be considered and organized. Educators should develop a system to enter, store, manage, and retrieve information such as usernames, passwords, issues, etc.
Whether it's just a simple spreadsheet, another app for storing and managing such information, or some other tool like Google for Education, it will save a lot of headaches to have all the relevant info logged in one, orderly place.
4. Use Them in Conjunction with Books
Apps don't replace textbooks and novels. It's still important to teach with books and other resources so make sure you can find a good balance where one resource does not detract from the others.
For example, after introducing or teaching a lesson from a traditional textbook, educators can follow up on a particular topic or application of the lesson through a specific app.
Apps tend to be more activity-based and hone in on a more specific topic or skill, whereas textbooks contain a variety of information on a broad subject and novels offer personal experiences and perspectives. Each is important to the learning process and can be used to gain varied perspectives and different presentations of information about the same subject.
5. Be Aware of Apps that Abuse In-app Purchases
Always vet the apps you use in the classroom before introducing them to students. Some are sub-par, others irrelevant, and some others offer little functionality while trying to get you to purchase more and more.
It's wise to research, and select apps that limit ads and in-app purchases, specifically because your students shouldn't be exposed to some of the content nor should they be able to have the option to make an in-app purchase. These are also distracting to students and teachers. Fortunately, there are many resources for finding good apps that have already been approved by other teachers.
6. Self-Directed Learning
Finally, apps are good for self-directed learning. Some students might even know more than you about the technology or app – it's ok! Let the students teach you, also. Additionally, students can direct their own learning through the use of apps.
Students can be taught by educators in the classroom, and some can take the lesson further by exploring the key points using apps on their own time. After all, andragogy and heutagogy are gaining increasing popularity in education.
7. Do Further Research on Best Practices
Finally, it is said that we should always be learning and improving. Educators should understand and practice this, too. The tips here are only a few to get you started teaching with apps, but it's highly recommended that you research best practices and tips from other teachers on your own.
Apps are beneficial to teaching, but they must be used carefully and with an organized plan of execution to be effective.
What tips do you have for those just starting to teach with apps? Tell us about them!