Should You Accelerate or Incubate Your Edtech Startup?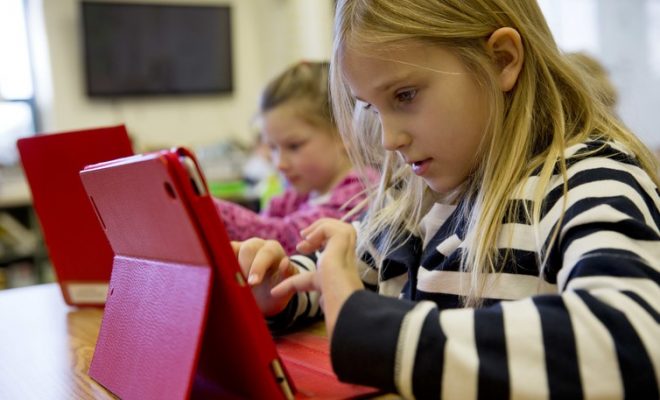 You've got an incredible solution that will help solve one of education's biggest problems, and you want to get it into the hands of teachers. The challenge lies in taking your concept from creation to the classroom.
How quickly can you get the best version of your edtech product in the right hands? The answer to that question may depend on who you know.
It's no secret that the most successful companies ramp up quickly, especially when aided by an accelerator or incubator. These catalysts get edtech companies connected with entrepreneurs, investors, and mentors who can catapult their dreams into success. The question is, which one is right for you?
Edtech accelerator or incubator?
If you're serious about taking your idea forward, you need to know how accelerators and incubators can help you.
If you are an existing company that's been in business for a while, an accelerator will enhance your company's growth. Think of the accelerator like this: your company is already in motion. Now it's time to gain momentum and grow, so you will need to accelerate what you're doing.
Most accelerators use a two-pronged approach consisting of time and support. The time you and your team have to work with the accelerator can vary. In almost every instance, though, you will have access to mentors and coaches that can help you through the process.
Getting into an accelerator is highly competitive, and you can expect to trade some of your equity for seed money.
The incubator, on the other hand, is designed to help you innovate and change the status quo. Incubation can be perfect for thinking about building a company, especially when your concepts are still seedlings waiting to germinate. It's a great place for growing ideas, and most incubators encourage collaboration between entrepreneurs, mentors, and the local community. Pairing startups with incubators can depend on the industry, a willingness to relocate, and alignment with specific markets.
Accelerators and incubators that launch edtech
Imagine K12, one of the first edtech accelerators, has been crucial to the success of more than 100 entrepreneurs looking for startup support. This accelerator brings together investors, experts, and entrepreneurs who assist each other through each hurdle, from inception to adoption.
If you can invest three intensive months in your future, consider Kaplan's EdTech Accelerator program. If selected, you'll meet with angel investors and venture capitalists while enjoying extensive resources and mentor access.
The Software & Information Industry Association (SIIA) is an incubator that helps edtech entrepreneurs launch new products. The only caveat is that you must have a recent edtech product ready for educator review.
One of the incubators in America driving innovation is 4.0 Schools. The team here has hands-on experience in running schools, building edtech companies, and volunteering in their communities. Incubation includes one live weekend, intensive collaboration via internet, and access to your own coach.
Regardless of the program you select – accelerator or incubator – look for the characteristics that will help you launch your ideas. As in any learning experience, active learning will give you more impetus than passive learning. Rather than rely on classroom lectures, look for the following:
Opportunities to get into the field with other entrepreneurs and experts.
Mentoring and coaching.
Ways to embed meaningful partnerships.
You'll get more out of your experience, and most importantly, you'll be more likely to solve real problems facing educators and their students.