Sexting: What K-12 Schools Should Know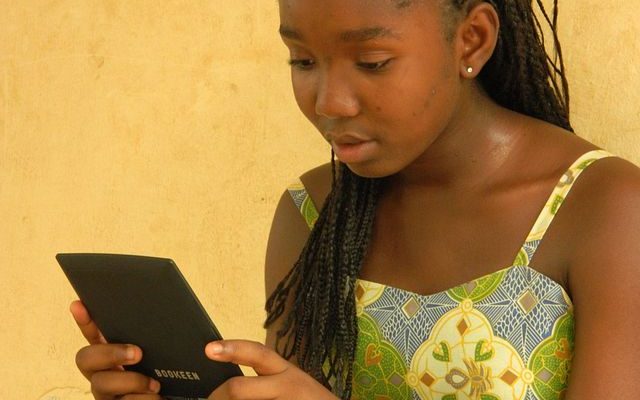 A guest post by Suzanne Bogdan
Sexting among today's youth is a problem that is becoming increasingly prevalent, and that many schools and parents are being forced to confront and manage.  Sexting is when minors take nude or partially-nude pictures or video images of themselves or others, with cell phones or webcams, and share them through text message, email, social media post, or similar method of internet distribution.  Unfortunately, the media continues to explode with news reports of adolescents engaged in sexting scandals, and the legal issues that arise from those incidents are often serious and far reaching.
Criminal prosecution of youths sending sexts, lawsuits instituted against schools and school officials due to their response to sexting, and even reports of children committing suicide after alleged sexting incidents spiraled out of control routinely generate nationwide media coverage.  A study conducted by The National Campaign to Prevent Teen and Unplanned Pregnancy suggests that 20 percent of teens have posted or shared nude or semi-nude photos of themselves via text message or online.  A slightly higher number of teens, 22 percent, admit to having received a nude or semi-nude photo from someone else.  The prevalence of sexting has made it an issue which can no longer be avoided by schools, parents, lawmakers or law enforcement.
Sexting: Is It A Crime?
Sexting incidents often begin innocently as romantic expressions between students who are dating.  However, things can quickly escalate if sending and receiving of nude photographs of a minor is discovered by school officials or other adults because the images associated with sexting may be considered child pornography, and may carry serious consequences.  Under federal law, child pornography is defined broadly, and can include a visual depiction of a minor engaging in sexually explicit conduct – the very content that is oftentimes part of a typical sext.
In the past, sexting was also typically classified as child pornography at the state level.  As a result, there were surprising criminal and sex offender registry consequences for unsuspecting teens and heavy responsibilities for schools that became aware of such behavior.  Recently, however, there has been a push to view sexting through a different lens and lessen the severity of the consequences for teens.  For example, one Florida Statute narrowly defines "sexting" to include transmission of images of nudity that are harmful to minors, and reduces the penalties for teens convicted of such an offense.  First-time violators receive a $60 fine or eight hours of community service; no sexual offender registration is required.  Subsequent violations have harsher penalties, however.
Other Consequences of Sexting
There are very serious implications that may arise from this type of behavior.  For one, the conduct may meet the legal definition of child abuse and trigger the mandatory reporting requirement for school officials who know or have reasonable cause to suspect it.  The Department of Children and Families takes the position that any nude, partially nude, sexually explicit, etc. image that is the result of coercive or threatening conduct by another minor must be reported to the Department.  Therefore, in instances where a minor threatens to post or send semi-nude pictures of another minor to others unless a condition is met or if the threatening minor indeed sends the image to a large number of people, the requirement to report the conduct to the State as potential child-on-child abuse will be triggered, and an investigation by the Department will ensue.  Further, sexting is often a component of bullying and may result in a slew of potential civil claims against the alleged bully.
What Can Be Done About Sexting?
The sexting phenomenon is an extension of evolving technology. It's unlikely to end soon but there are several steps that educators can take to stay ahead of the issue:
1)    Educate school personnel about policies and laws regarding the conduct.  If your school or institute doesn't have formal policies about sexting, formulate them right away.
2)    Educate parents about this topic.  Many are unaware of how widespread it is, and are oblivious to the possibility that their child could participate in sexting.
3)    Educate students about the risks and consequences — this is the most effective deterrent to prevent sexting issues among youth.
4)    Understand your own state law.  State lawmakers in New Jersey have enacted legislation which requires schools to annually disseminate information to students and parents or guardians on the dangers of distributing sexually explicit images through electronic means.  Other states are expected to follow suit.
Ensuring that there is open communication among all members of the community regarding all aspects and potential consequences of sexting is essential to combating the problem.
About the author:
Suzanne Bogdan is the Regional Managing Partner of the Fort Lauderdale office of Fisher & Phillips LLP, a national labor and employment firm. As Chair of the firm's Education Practice Group, Bogdan and the firm represent more than 250 private educational institutions throughout the U.S. in employee, student, and board issues.