38 Amazing Edtech Tools for Student Creation and Innovation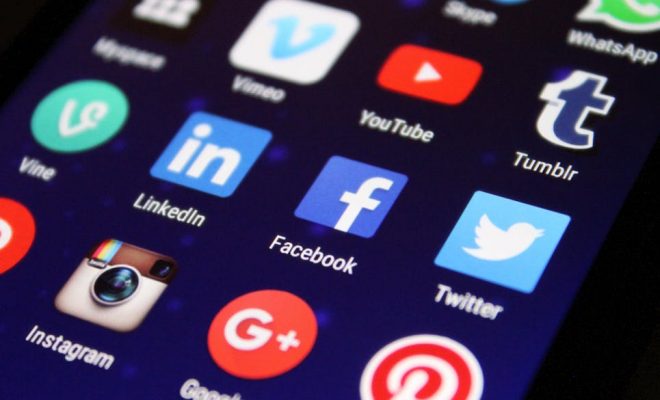 Are you looking for edtech tools that will allow your students to tap into their creativity? We got you covered. In this article, we will profile 38 amazing edtech tools for student creation and innovation.
Guess the Code: While this app is presented as a game, it is actually a great way for children to look at patterns and sequences, and try to figure them out. The app generates different color combinations, and it is up to the user to decipher the pattern and enter the next color.
SimplePhysics: Physics can be a daunting subject, but the new way of approaching it makes physics more of a hands-on subject that gets students to engage in problem-solving actively. SimplePhysics provides games and puzzles that test the limits of students' critical thinking skills.
A Clockwork Brain: This app has a range of games in such categories as memory, attention, language, reasoning, and dexterity. Critical thinking is strengthened as children must work quickly to solve the problems before moving on to more challenging puzzles.
Civilization VI: Now in its sixth iteration, this modern computer game is not just fun; it's actually a place for children (and adults) to use the full extent of their imagination and critical thinking skills. The game starts with the dawn of humans, and it is up to the player to help them achieve civilization through each time period. Users must decide what it takes for a culture to evolve and this is no easy task.
Whooo's Reading: One of the most important steps in the journey towards critical thinking is the ability to read and interact with books. Reading is more than just memorizing letter combinations. It is about understanding the motive behind characters and the importance of setting. It is about connecting plot developments with real life and making connections between the two. To help students engage more when reading, Whooo's Reading is a program that works to connect books at a deeper level. As a result of this program, students often increase their love of reading and as a bonus, do better on reading exams.
Edmodo: Social media has become pervasive in today's culture, and while platforms like Twitter and Instagram can lead to more harm than good for most youth, social media can be used to an educator's advantage. Edmodo provides a platform for students and teachers to engage in collaborative projects that help to foster creative thinking skills. It is a tool that can be used to bring students' ideas together.
Highlights Every Day: This app is a nostalgic treat for anyone that eagerly awaited their monthly Highlights magazine subscription. Updated for today's technological world, Highlights Every Day is an app that features engaging puzzles, stories, and videos.
Feedly: The first step of challenge-based learning is to locate a real-world problem. Feedly aggregates all of your preferred media outlets into one place so students can quickly sift through the latest headlines and digital trends. This means newspapers, magazines, blogs, YouTube channels, social media accounts and anything else that publishes original content and newsworthy articles. Feedly is connected to more than 40 million feeds allowing users to find content specific to any research-based need. Having information outlets and news alerts bundled together and organized by issue helps students fly through sources and find modern, real-world challenges to tackle.
Mindnote: After a challenge is selected, students must collaborate with others to begin brainstorming. Mindnote allows users to create mind maps as a visual representation of, not just key ideas, but tactics and strategies related to those thoughts. The app allows multiple people on one page so students can work together and explicitly connect mental dots. Mindnote also organizes maps by rearranging thoughts and enabling users to highlight key words. With everything in one place, students can see how everyone's ideas are connected – an essential step in any collaborative process.
Instapaper: It's easy for anyone beginning large projects to get lost in a sea of conflicting information, relevant articles, and usable quotes. Instapaper allows students to save and store articles for on-the-go reading that's perfectly formatted with no ads and no mess. Users are able to conveniently sort saved content by popularity, date, and length even without internet access. Kids on-the-go meet research on-the-go.
Socrative: Often students need input from people outside of their own group to move projects along. Socrative allows students to distribute multiple ideas and quizzes via iPhone to collect class-wide results. This way project members can gather input about milestones and ideas mid-project. Halfway point evaluations help students fix errors or narrow ideas before it's time for project management and final presentations.
gTasks: One of the hardest parts of a challenge-based project is time management and organization, especially for students who haven't practiced those skills in a project of this magnitude. gTasks remind students of deadlines they've set for themselves by syncing tasks with Google Tasks and integrating reminders into users' Google Calendars. With apps like gTasks, there's no excuse for late work or sloppy timelines.
Roambi Analytics: Another aspect of a challenge-based project that's probably new for young learners, is transforming information and data into spreadsheets. Roambi Analytics allows students to create spreadsheets on their iPhone and iPad without risking a slow-moving device that feels minutes from crashing. Once again, users don't need internet access as the app transforms imported information into clear executive reports, charts, tables, and other analytic visuals.
Prezi: Prezi is a great tool for students who want to end the boring and repetitive PowerPoint cycle that so often accompanies class presentations. Prezi includes templates that make every presentation beautiful, customized, and original, even for students with no design background. Aside from aesthetic, Prezi smoothly incorporates video, audio, and other interactive research components for a presentation that keeps everyone's attention.
Scribble Press: After everything is said and done, students need a way to share the work that they've done with others while reflecting on the experience as a whole. Accomplish both with Scribble Press, an app that allows students to write and illustrate their own books. With Scribble Press, students can retell the story of their challenge-based experience, include final project results, and reflect on moments of personal growth.
Educurious: Educurious is a website with supplemental apps that aims to turn students into "developing experts" by connecting them with real-world mentors. The site includes Common Core aligned curriculum that works to include 21st century technology, problem based learning skills, and connections with experts.
NewsELA: Newsela is an incredible website that offers news articles from several major publications in several different reading levels. It works well with encouraging students to think critically and ask meaningful questions about the world around them. Plus, it features articles on all different subjects, such as science, math, and history.
Padlet: When students are engaged in collaborative work, Padlet is a great tool for the classroom. It works as an online bulletin board where students can post ideas, images, videos, and more. With problem based learning, Padlet works as an excellent starting point where students can post research questions and post the answers they find as they research.
Problem Based Learning Experience: This unique app features a collection of starter questions to help students and teachers begin problem based learning activities. Each starter question also contains links to other resources to help students work to solve the problem in a real-world way.
Project Foundry: Project Foundry is a popular learning tool that enables students to plan their own learning and track their progress. It also makes organizing student projects much easier for students and teachers. Schools also love that Project Foundry gives students the chance to build digital portfolios – a necessary skill in today's evolving technological culture.
TED Ed: TED Ed is a fantastic resource for helping students gain insights into real-world problems. The site's collection of engaging videos works well to inspire students to want to learn more and take the initiative – both are components necessary for problem based learning.
The Knowledge Compass: The Knowledge Compass is a wonderful way to help students formulate questions and begin the research process. The website provides several different types of questions to help students ask the right questions to guide their research.
Brain Sparker: Having a creative block is something that happens to everyone. Brain Sparker provides random, creative prompts that will inspire writing, art or just brainstorming session. With more than 150,000 users, there is no doubt that the prompts are inspiring people every day.
Oflow: Oflow is a collection of techniques that help the creative brain. There are words of encouragement, prompts as well as features to collect and collate work in one app.
Tayasui Sketches: While this may just seem a simple sketchpad, the possibilities are endless. There are options to paint in watercolors, acyclic or create complex, layered art. Artists have already put this app to the test, and the gallery is full of examples of what can be accomplished. Great for art classes and personal use.
Ideament: This app is made to facilitate planning and the presentation of ideas. Draw flow charts, diagraphs, mind maps or store pictures and text in one convenient space. Perfect for the classroom and workplace.
Magic Piano: Music has long been linked to the creative parts of the brain, and this app pushes composition and musical play. Learn to play classical and pop songs or simply play around and play around and let the music inspire you.
Paper: Writing on paper is still a favorite of many creatives, and this app allows just that. Take pictures of important writings, pictures and other scraps of paper and save them all in one space. This virtual scrapbook is perfect for the disorganized creative.
Trello: Working creatively as a group is difficult to manage. Trello makes this easy by providing a place where teammates can see their assignments, upload documents and pictures and ensure that everyone is on track.
Quik: Editing videos should not be complicated. This app makes the process easy and allows for the addition of music and still images. It also works on GoPro videos and is a must have for anyone putting together videos for social media or personal use.
Sync Space: This interactive "whiteboard" allows for collaborative creating. This is not a file sharing app but rather a space where creative minds can meld together and work in the same space. This is great for collaborative efforts and project brainstorming.
Moleskine:  Evernote and Moleskine have teamed up to bring this amazing app. Convert written notes into digital ones though the use Evernote's camera feature. This great team up ensure that all those scribbled in the sidelines of your Moleskine journal make it into a formal format.
123 Catch: Turn any imagine into a virtual 3D creation with 123 Catch. Pictures of things and people can be converted into 3D images that can be used to study, explore or print with a 3D printer. This creative tool can be used in any academic sphere or simply to create art.
Moment Diary: Keeping a diary is a must for any creative thinker. Moment Diary is a great way to contain all these thoughts and ideas. The writings are time stamped, and users have praised the flexibility and privacy of this app.
Loop: Animation has very been this easy. This app turns hand drawn pictures into animated features that can be shared and used in projects. The simplicity of this app makes it a winner and users have praised it for its minimalist quality and its all-around ability to make simple drawings come alive.
iThoughts: Available both on Apple products as well as Windows, this mind mapping app is a great way to visualize concepts and organize ideas. Easy to use and simplistic in design this app gets the job done.
Behance: Being inspired by others is an important creative tool, and with Behance, it is a click away. This space brings innovators, inventors and creative minds together and encourages users to upload portfolios of their work, in the hopes of finding investors and collaborating.
MindTools: Creativity and business skills come together in this app. There are sections that teach problem-solving and push its users to think of business in a creative light. There are over 100 skill lessons included in this app.
Did we miss any?