Samsung Unpacked 2023: Date, News, Announcements, Rumors, and More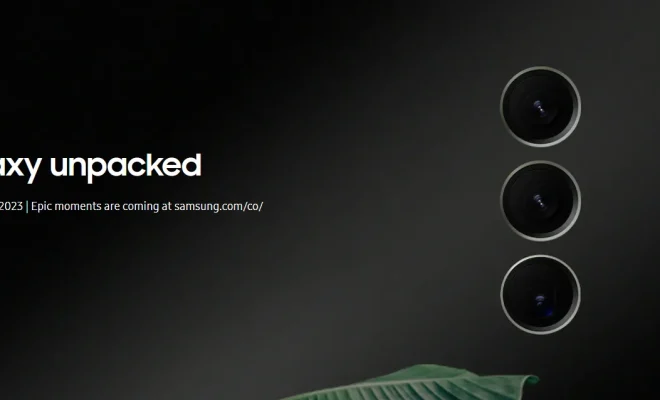 Samsung Unpacked 2023 is one of the most anticipated events in the tech industry. The event is expected to introduce new flagship devices and provide updates on existing products. Here's everything you need to know about Samsung Unpacked 2023, including the date, news, announcements, rumors, and more.
Date:
Samsung Unpacked 2023 is expected to take place in February or March. The exact date has not been announced yet. However, Samsung has a history of holding the event in late February or early March, so we can expect a similar timeframe this year.
News:
Samsung Unpacked 2023 is expected to be a big year for the tech giant. The company recently announced that it will be investing over $200 billion in the next three years to strengthen its position in the tech industry. This means we can expect to see some exciting new products and updates at the event.
Announcements:
Samsung Unpacked 2023 is expected to be primarily focused on the release of their flagship smartphone, the Samsung Galaxy S23. The company is known for introducing its latest smartphones at the event, and this year is no exception. The Samsung Galaxy S23 is expected to come with a high-resolution display, faster processors, and improved camera capabilities.
Furthermore, several sources have claimed that Samsung will be releasing a new smartwatch at Unpacked 2023. According to rumors, the watch will come with improved health tracking features, longer battery life, and a new design.
Rumors:
There have been several rumors and leaks about what we can expect from Samsung Unpacked 2023. Apart from the new smartphone and smartwatch, The Korean tech giant may also unveil a new line of folding phones. The company has been working on improving its folding phone technology since releasing the Samsung Galaxy Fold in 2019. It is expected that the new phones will come with thinner glass and improved durability.
Additionally, Samsung could also announce its next-generation earbuds, the Samsung Galaxy Buds 3. The earbuds are expected to come with improved battery life, active noise cancelling, and a better fit.
Final thoughts:
Samsung Unpacked 2023 promises to be an exciting event for tech enthusiasts worldwide. With new product announcements and updates, Samsung is likely to retain its position as a leading tech giant. Stay tuned for updates as we get closer to the event.