PreK Education Apps Are Often Not Grounded In Developmental Research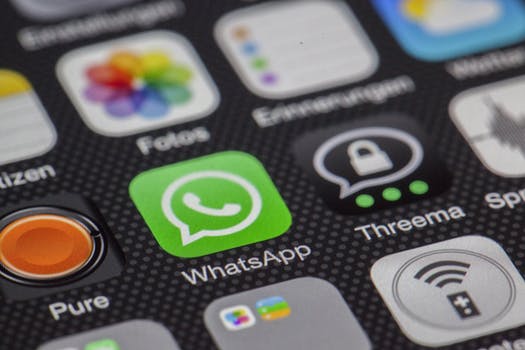 The wealth of Pre-K education apps on Apple and Google Play stores may seem great for parents of children under the age of five, but there is a very worrisome caveat – the majority of these apps do not fall in line with existing developmental research on young children. A lot of these apps have been rushed into the market without taking children's actual learning and developmental needs into account.
With such a vast amount of educational apps on the market for children under five, there needs to be a rethink on how these apps are structured and how the information within is presented to their core audience. If not, these Pre-K education apps could end up doing more harm than good for young children using them.
What Do Children Need And Why Aren't We Focusing On That?
Per findings cited by The Hechinger Report, an in-depth study of 171 Pre-K education apps from Amazon and Google Play's top lists shows a startling lack of adherence to tried-and-true methodologies that help young children learn. This includes givens, such as providing clear instructions and easy-to-understand prompts.
Promoted as educational apps for young children, a large portion of the apps on these lists eschew helpful teaching tactics in favor of a more entertainment-based approach. Such approaches in apps can prove counterproductive and have been shown to hinder sociability and emotional intelligence when given to a young child without guidance.
Considering that a lot of parents in areas without easy access to Pre-K education rely on these apps as a teaching stand-in for their young children, this is extremely troublesome.
Are These Apps Safe? What Can We Do To Make Them So?
While the majority of these apps may not be worthy stand-ins for actual Pre-K education, they can be valuable practice tools when used sparingly and under the guidance of a parent.
It's up to parents to monitor their children's app usage and monitor the effects these programs have. Parents can offer their own supplementary education in conjunction with these apps, using the apps simply to reinforce what is already being taught.
On the macro side, parents should reach out to the developers of these apps and call for applications that actually adhere to helpful teaching methods for Pre-K students. A clear division between practice apps and actual Pre-K educational apps would be immensely helpful.
Such a division will allow parents to parse through applications and find Pre-K educational apps that meet the needs of their children. It will also prove massively beneficial in getting children ages three to five ready for public school.
Concluding Thoughts
The majority of paid and free Pre-K education apps in the mobile marketplace today may not be educational apps at all. Such dissonance could prove extremely detrimental to young children who don't know the difference and who are given these apps as a stand-in for actual Pre-K education. 
It's up to parents to analyze the effects of these apps on their children and call for better educational apps in the marketplace that will truly serve their children's needs.