28 of the Best Apps for Kids in the Eight Grade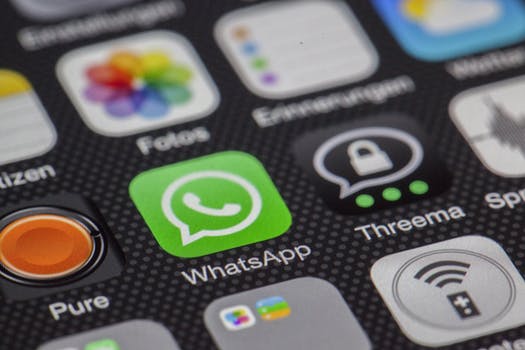 At last count, there were over 80,000 educational apps available to teachers. There are apps for everything: literacy, STEM, productivity, audiovisual, etc. There are apps which improve accessibility for students with different learning challenges, i.e. text to voice, voice to text, etc.
While many of these may be a dream come true for educators, the dizzying array of choices is also a nightmare. Teachers just don't have time to filter through thousands of apps to find the one that works best for the needs of their students. To help, we started to create curated lists of the best apps in a variety of education related categories. In this installment, we will present the best apps for kids in the eight grade.
According to Forbes, it's an "indispensable tool for illustrating collaborative ideas on the fly." Students can visually express and build on ideas using iPads. This app can be particularly excellent for language learners, autistic students, and visual learners.
Essentially a virtual bulletin board, Padlet is perfect for collaborative discussions. Teachers or students start by posing an open-ended question. Students respond with words, images, audio, or video. All responses appear on the original "wall" in real time, and students can comment on one another's posts.
History comes alive with the apps developed by Unimersiv. Students can explore ancient Greece, the Titanic or the Egyptian Mysteries.
Neurons and brain tissue have never looked more realistic. Travel into the brain and learn about anatomy with this great app.
Use remixing to teach kids how to code.
Another tool that teaches kids to code through remixing. Also, bolsters students understanding of the World Wide Web.
Develop and share apps even without spending hours coding.
The site uses the students' self-reported interests to build sentences that pretest, practice, and evaluate students' grammar knowledge and acquired learning.
This writing tutorial app makes grammar lessons more meaningful
This platform helps student to improve their grammar and build confidence in their writing ability.
Amazing app that provide feedback on student writing.
Provides students with engaging parts-of-speech instruction and assessment.
Provides students with expert information about science and provides teachers with ideas for dynamic science experiments.
Provides students with science simulations that promote learning.
This multimedia site brings biological research to life.
Exciting science videos that have high-quality classroom applications.
Reach young scientists with the 5E model and kid-friendly lessons.
Video tutorials that can help you flip your math classroom.
Students are taught the skills that they need to master complicated adaptive math and physics problems.
Students tackle tough math models and simulations.
Dic-Dic is a multilingual app that focuses on helping children learn to a foreign vocabulary, as well as spell and learn phonetic sounds for other languages. It is a game-style app with multiple difficulty levels and includes four languages.
Duolingo is a free language learning app for all ages. This fun app is unique because it is uses games to teach over twenty languages. It is consistently rated the best language learning app.
If you are looking for a fun, engaging way for students to share what they have learned, this app is perfect for you. Kids can show off their knowledge by making and sharing their own short video. They will love playing with different styles and adding songs and clips to make their video truly their own.
This unique math platform utilizes grid-based puzzles as supplemental math instruction to help students master math operations. Students can work alone, in groups, or as a class to find various ways to solve the puzzles.
For those looking for an app that covers the basics of the middle school Common Core curriculum, this is an excellent choice. It offers lessons, examples, game-based activities, and worksheets.
This educational tool is a must have because it includes an extensive collection of real-world lessons for the math lessons students are learning in school (i.e., lessons on movies and video games). Teachers will find complete lessons aligned with Common Core standards, handouts, and more.
A comprehensive resource for people looking for help with science projects and experiments.
The site contains a large cache of science simulations.
Did we miss any? If so, list them in the comments section below.