Does Edtech Reduce the Cost of Teaching and Learning?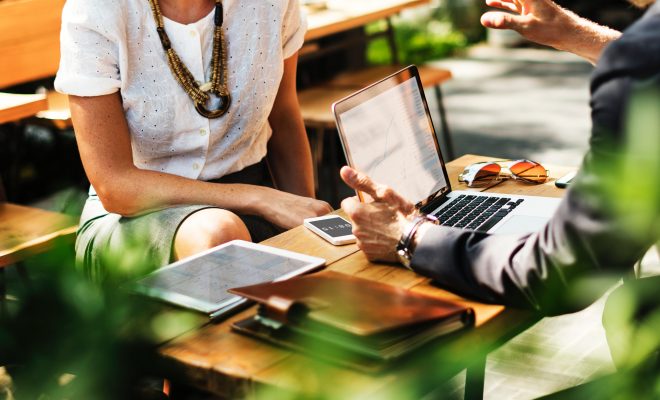 It's no secret that our modern education system is under extreme pressure to slash the budget even further. Classroom sizes are increasing, teacher salaries are decreasing, and yet administrators believe it should still be possible for students to have rising test scores. The reality is that teachers simply can't make all of these things possible without a little help from key tools like edtech.
The technology used in education is reducing the overall cost in the classroom. It lowers the expenses and has the potential to improve the academic standings of students. How could edtech help your school to lower the cost associated with teaching and learning? Examine a few of these primary benefits to see how they could help you.
Cut back on printed materials.
Buying new textbooks, printing worksheets, and providing writing utensils all cost money. These disposable items require a significant chunk of the budget each year, but it seemed like they were necessities until edtech arrived. Now, teachers can forego printing worksheets by assigning them digitally. Even the study materials can be available online or through a specific program, negating the need for textbooks.
Online tools make resources more accessible.
Not all programs have a cost associated with them. Some districts are considering the development of an online resource that has no ongoing cost. This free tool would help to lower the cost of edtech considerably, making it an obvious choice over the current expense of traditional teaching. This online program would also make the resources more accessible to students at home. They can continue to engage with the materials during the afternoons and weekends to learn additional skills.
They reduce the cost of teacher labor.
Teachers are often paid to perform manual tasks like grading that take up large chunks of valuable time. Instead, an educator may now be able to perform more meaningful work during planning periods instead of grading an endless pile of student worksheets. The cost of the teacher's time can be reallocated to a more important part of the school budget.
Meanwhile, artificial intelligence and automated grading systems drastically improve the quality of grading when it comes to multiple choice questions or fill-in-the-blank answers. Students can see their results much more immediately, allowing them to ask more questions and receive help before further testing.
Education can be far more flexible.
Teachers won't have to spend large portions of class time adjusting a lesson to suit a handful of slower learners any longer. Education can be accelerated with the personalization that is possible using edtech. The flexibility inherent to many of these systems makes them ideal for a growing classroom with lots of learners.
Teachers can still monitor education effectively while catering to a much larger crowd using this technology. Budgets can continue to decrease without the associated negative effects of leaving children dazed and confused regarding a lesson. Using edtech to improve flexibility allows everyone to save both time and money when it comes to classroom expenses.
Edtech can be extremely beneficial in terms of lowering the cost of education without decreasing its quality. Academics can remain strong even as budgets dwindle away in the coming years. Utilizing these tools is going to be essential in the near future.