LibreOffice vs. OpenOffice: Making the Write Choice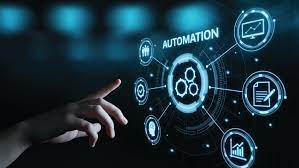 When it comes to office productivity software, two names stand out – LibreOffice and OpenOffice. Both are open-source software suites that offer a range of applications, including word processing, spreadsheets, presentations, and graphics editing. While they share many similarities, there are some key differences that you need to consider before making the write choice.
Compatibility
One of the most significant differences between LibreOffice and OpenOffice is their compatibility with Microsoft Office, which is the industry-standard for office productivity software. While both suites can open and edit Microsoft Office files, the accuracy of the formatting could vary. Users of LibreOffice tend to report better compatibility with Office files, which makes it the more popular choice in business environments.
Ease of Use
Both LibreOffice and OpenOffice have user-friendly interfaces that are easy to navigate, making them ideal for beginners. However, LibreOffice offers a more modern-looking interface that is more visually appealing than OpenOffice's dated interface.
Features
Both LibreOffice and OpenOffice offer similar features, including writer, calc, impress, and draw applications. However, LibreOffice offers a few more features, including a database application, a math formula editor, and a diagramming tool. These additional features give LibreOffice the edge over OpenOffice in terms of functionality and versatility.
Development
LibreOffice is a more active development community compared to OpenOffice. The project has many developers worldwide who work to improve the software through updates and patches. However, OpenOffice has not had an update since 2014, and with a small pool of developers, it is unlikely to receive any updates soon. This lack of development updates makes OpenOffice less stable and less secure than LibreOffice.
Support
Both LibreOffice and OpenOffice have active online communities that offer support and troubleshooting guides. However, LibreOffice's community is more extensive, with more active forums, and more responsive members when it comes to answering questions and providing solutions.
The Verdict When comparing LibreOffice vs. OpenOffice, it is clear that LibreOffice comes out ahead in terms of features, compatibility, development, and support. For users looking for office productivity software that is free, open-source, and versatile, LibreOffice is the clear winner. It offers more features and better compatibility with Microsoft Office files, making it an excellent choice for business environments. Moreover, the continuous development and active online community make LibreOffice a secure and stable option that can meet the needs of both individuals and companies.