Raising Your Students Self Esteem: Everything You Need to Know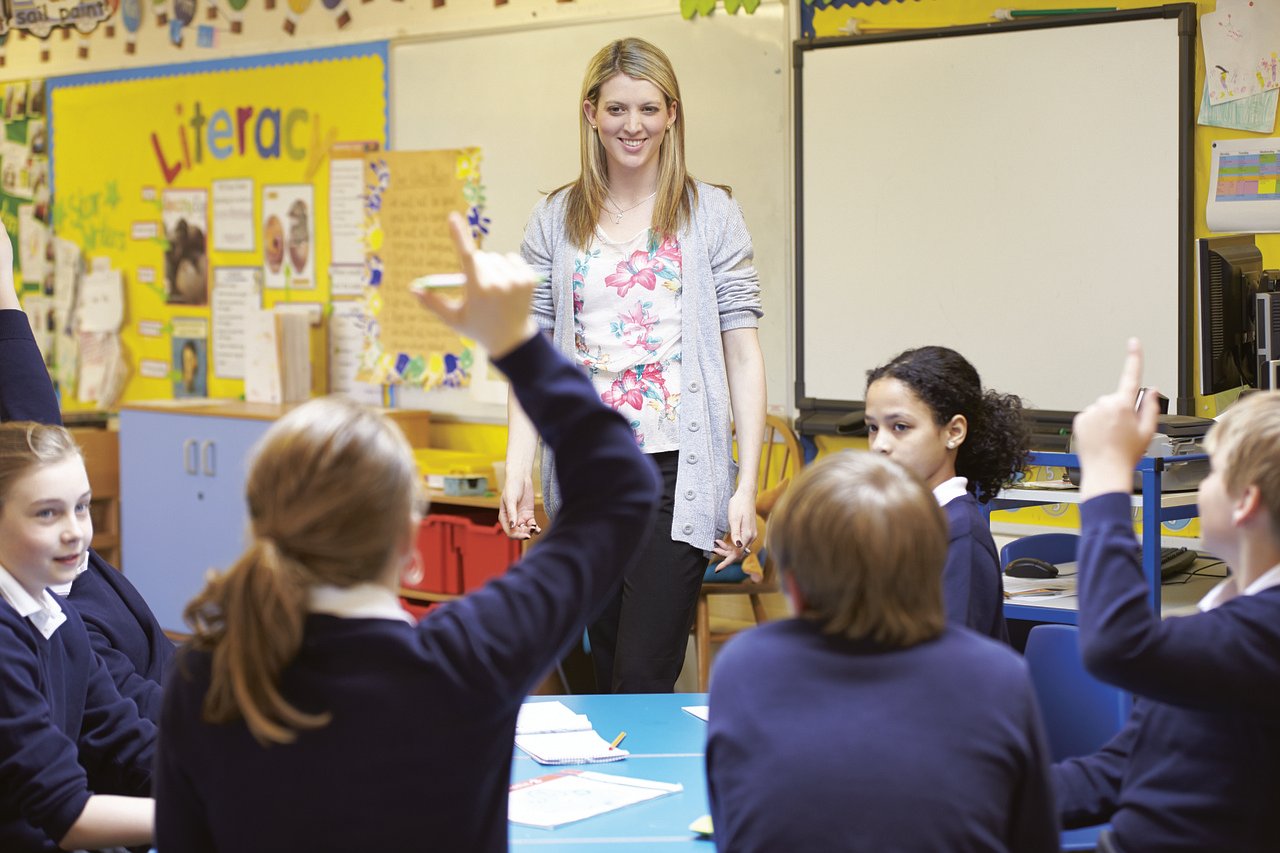 Educators have long recognized that when children feel good about themselves, they are better capable of achieving more in the classroom. Consider yourself: the more confident or positive you are about a task, the more capable you feel, regardless of the work at hand. The same is true for every youngster. When children feel secure and exceptional, they are more likely to reach their full potential and are readily motivated.
Building a child's confidence and instilling a good attitude in them through positive feedback and preparation for success are the primary tasks of both educators and parents. Continue reading to learn how to boost and sustain your pupils' self-esteem.
The Growth Mentality and Self-Respect.
The responses that children get, particularly from their educators, play an important role in developing their self-esteem. Negative and unprofitable comments may be extremely unpleasant for pupils, resulting in poor self-esteem, whereas good feedback leads to high self-esteem. What children hear about themselves and their skills has a major impact on their thinking and self-worth.
Carol Dweck, the master of the development mindset, says that responses to children should be goal-oriented rather than person-oriented. Goal-oriented praise, according to her, is typically more beneficial, and it eventually helps to develop in kids a growth attitude, or the belief that individuals can change and progress with effort. Instead of having a fixed attitude or the assumption that there is no place for skill and ability improvement.
Providing Feedback
With your response, try not to ascribe value to pupils. Statements like "You are truly the finest in English" and "I am very proud of you" are toxic and can lead to children developing self-perception based on praise. Instead of complimenting the pupils, congratulate them on their accomplishments. Emphasize the specific action and approach that contributed to the achievement of any activity; this allows students to interpret comments as both useful and encouraging.
When providing feedback, focus on the task done rather than the student or yourself. Make your observations explicit, focusing on their improvements.
Some of the examples are :
"I saw that you utilized paragraphs to structure your article, which is a lovely method to go about it."

"I know you make fewer mistakes when you take your time."

"I've seen an improvement in your handwriting, and it's clear you've been working hard on it."

"I saw that rather than quitting up after you made a mistake, you continued ahead and fixed the problem." That is a quality shared by outstanding writers and scientists."
A goal-oriented reaction will boost a child's self-esteem while also motivating kids to attain their academic objectives.
The Significance of Having a Faith in oneself.
Every youngster must have high self-esteem since it has a significant influence on practically every aspect of their lives. Good self-esteem will not only help children improve their academic achievement, but it will also help them develop solid and enduring connections, as well as enhance their communication and social skills.
When a child's self-esteem is high, interactions with friends and educators become extremely vital. Students who have strong self-esteem have a higher chance of finishing a tough task, dealing with setbacks, mistakes, and disappointments, and creating and working toward objectives. Self-esteem is a lifelong requirement that may be easily harmed or enhanced by educators and parents alike.
Self-Esteem Building Suggestions
Aside from providing meaningful feedback to your pupils, there are other things you may do to boost their self-esteem. It is critical to have high self-esteem both within and outside of the classroom. Most children, however, require support in building a good self-image, which is where mentors (Educators and parents) come in. Some of the things parents and educators can do to help children develop positive self-esteem are listed below.
Focus on the positive; 

Teach students to learn from their mistakes; 

Establish reasonable expectations; 

Provide only constructive criticism; 

Assist

students

in discovering what they like about themselves.
Learning from Past Mistakes
Mistakes should not be viewed negatively at all times. Teach your kids to focus on the lesson learnt from a mistake rather than on what is lost. Learning from past mistakes provides educators with an excellent opportunity to set a good example for their pupils. Remind the children that everyone makes mistakes, and let them witness you failing and dealing with yours with compassion and kindness. They will begin to perceive mistakes as opportunities to learn something new in this manner.
Keeping an Eye on the Positive
Have you ever noticed how youngsters and adults with poor self-esteem tend to focus on the negative? They are always blaming themselves for their shortcomings, flaws, and errors. This group of people needs to be encouraged not to be so hard on themselves.
Show your kids, for example, how to forgive themselves for mistakes they have made and how to recognize their own talents. Allow children to recognize that self-worth should be founded on strengths rather than defects. Concentrating on the positive does not mean that you should never make a negative statement; nonetheless, the positive remarks should outnumber the bad.
Giving Constructive Feedback
Children with poor self-esteem are unable to tolerate criticism, even if it is intended to assist them. Keep this in mind at all times. Remember that a child's self-esteem is determined by how much he or she feels adored, accepted, appreciated, and respected. It is your role as a teacher to defend your students' self-images and to help them perceive themselves through your eyes.
Recognize that you, as a teacher and parent, have a significant role to play in the development of your child's or learner's self-esteem. You may easily enhance or harm a child's self-esteem, so if you must criticize, do it with caution and try to utilize your influence to make the most beneficial difference in your child's or learner's life.
Creating Realistic Expectations
Setting reasonable expectations for your kid or learner as a teacher or parent goes a long way toward preparing them for success. Differentiating instructions for pupils is one technique to guarantee that they receive all of the assistance they require to finish a task. However, you won't be able to differentiate instructions if you don't know each learner's strengths and talents. Only when you know what a kid can and cannot accomplish without assistance can you design tasks and activities for them. The activities should not be so tough that they are unable to perform them, but they should be hard enough that they feel good about themselves after completing them.
Finding Positive Characteristics
Some students are unwilling to discuss the things they enjoy and are good at, as well as the things they are familiar with. You'd be surprised at how many pupils with poor self-esteem will find this exercise difficult. You will need to create some form of incentive for some of them. This activity may benefit all participants, including adults and children, and it is a good way for pupils to start the school year.