It's Never Too Early To Start Teaching Digital Citizenship Skills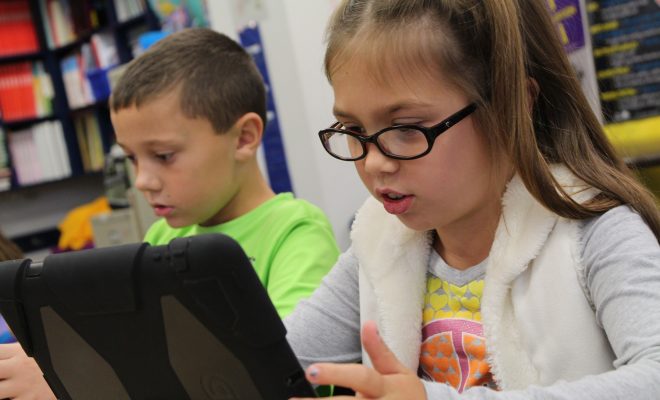 The proliferation of social media makes it imperative that young students understand the impact of these services and how to use them in an ethical manner. Digital citizenship is a hotbed issue right now as social media becomes a primary meeting place for people young and old. 
If students are unaware of how to utilize these services in an ethical way, they run the risk of putting themselves or others in danger. With this in mind, there's a huge opportunity out there to work on digital citizenship skills with children in school.
Whether it's having students help run social media accounts, teaching them the soft skills necessary to present themselves respectfully on social media, or even walking through the perils of what unethical social media use can lead to, schools have a unique chance to reach students at an early age and prime them to be ethical digital citizens going forward.
Teaching The Ins And Outs Of Digital Citizenship At An Early Age
Donna Jo Forsythe, school technology coordinator for Warren Central High School in Bowling Green, Kentucky, believes that elementary school is the time to get students primed for their role in a changing digital world. 
According to Forsythe, lessons in digital media and the ethical use of such should start as early as in elementary school. Regardless of whether or not a child knows how to navigate social media effectively, Forsythe believes it's critical that lessons be given to every child on how to use such media in an ethical way.
"The biggest misstep is assuming that students already know how to use the devices and already understand the 'rules'," Forsythe said. "Making statements like 'They should have known.' Give directions anyway."
Protecting Students By Getting Them To Be Proactive About Social Media
There are inherent dangers for children who use social media and aren't versed in the perils they are bound to face using it. The Girl Scouts are well aware of this, adding nine new Cybersecurity badges to their oeuvre in hopes of teaching their members how to navigate through the tricky waters of a new digital age.
"As girls grow up, they still need to learn about protecting themselves online, although their interests expand to include how to combat cyberbullying, protect their financial information, or make sure their phone or social media doesn't get hacked," Suzanne Harper, STEM strategy lead for the Girl Scouts of the USA, said.
By bringing young Scouts up to speed with the dangers they can face online, Harper hopes to facilitate the growth of ethical digital citizens who can identify potential threats and handle them safely.
Concluding Thoughts
The earlier that we teach our children proper digital citizenship skills and the ethics attached to such, the better. Social media is too pervasive and the dangers inherent are too prevalent to just hope that our children learn how to use such services in an ethical context. Schools have a fantastic opportunity to teach social media usage skills early in a child's development. In doing so, these students will be safeguarded from threats that are part of the social media experience.