As Schools Unveil New Tech Initiatives, Keeping Parents Connected Is Key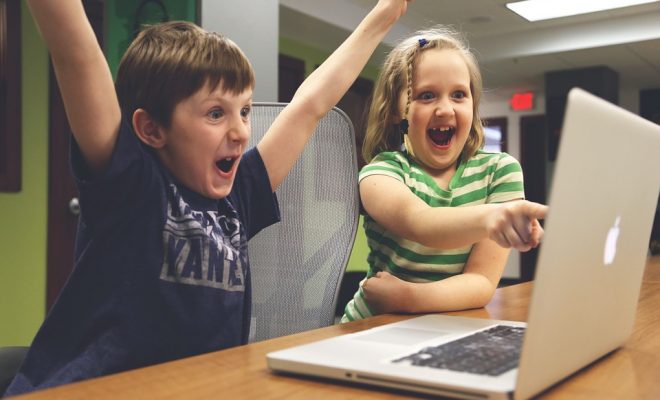 While schools begin to embrace technological initiatives with the hopes of meeting the needs of a changing student populace, there is a disconnect between what they're implementing and the information being provided to parents. In fact, there are many parents who feel completely alienated from their children's learning methods and feel powerless when it comes to offering them help or supplementary education.
In order for new tech initiatives to really hit home for an interconnected student populace, it's up to school administrators to provide parents with a window into what's happening in classrooms. Learning isn't just a classroom thing. Parents are essential to the learning process. If they're left out of the mix while new technological initiatives are implemented in classrooms, it could serve to have an adverse effect on students.
The End Of Paper Communications And The Effect It Has On Parents
When Mike Daugherty, technology and information systems director for Ohio's Chagrin Falls Exempted Village Schools, rolled out a one-to-one Chromebook initiative in his schools, everything went well on the surface.
Students, teachers, and administrators adapted quickly to the new tech initiative. It seemed like everyone was primed to benefit. However, the initiative left parents out in the cold who were unaware of its full implementation and felt completely disconnected when the initiative eliminated previous paper communications.
These parents lamented the fact that they really didn't know how to address their children's homework issues when they were unsure of what was fully going on in school. In order to address this, Daugherty spearheaded a regular newsletter made to keep parents abreast of tech issues on campus. It helped to bridge the dissonance and get parents circled in on what their children are doing in school.
Using Technology For The Benefit Of Parents And Students Alike
The advent of new educational technology is supposed to make things easier for parents on the surface. Rather than bombarding them with paper communications while they navigate their busy schedules, new tech initiatives are in place to help organize all the information they need to stay connected.
However, they can't connect to this information without being brought into the loop by school administrators. It's up to administrators to reach out to parents and let them know about these services. Getting parents involved is critical for both soothing their minds and giving students a well-rounded learning experience.
Furthermore, getting parents up to speed will only aid these tech initiatives and the effect they have on student populaces. If parents know what's going on, they can work in concert with these initiatives to get students prepared for school each morning.
Concluding Thoughts
For tech initiatives to truly hit home with an ever-changing student populace, schools must ensure that parents are brought in on these initiatives. Parental support is critical for learning success. If parents aren't aware of what their students are learning and how they are learning, they can't offer the support necessary to help their children move forward.
Unless schools partner with parents and clue them in on what new tech initiatives mean for their children's school experiences, these initiatives won't reach the full efficacy necessary to really be helpful in the long run.