Is Artificial Intelligence the Key to Reforming America's Schools?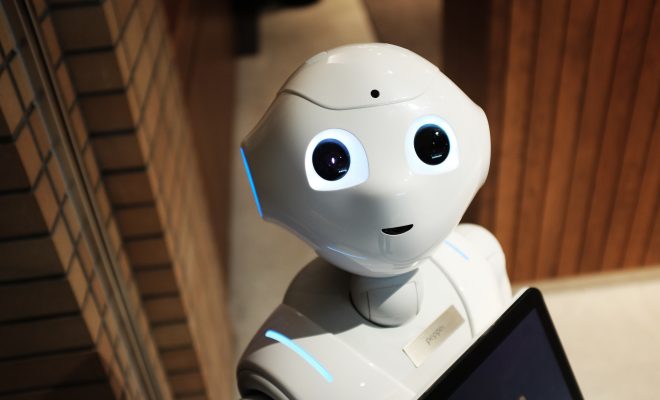 As the capabilities of artificial intelligence increase, many educators and parents are wondering whether it should be integrated into the local school district. This technology holds real promise for reforming schools across the country when integrated into the classroom properly. Artificial intelligence isn't capable of replacing the flesh-and-blood educators who are currently teaching our students. However, it could offer significant assistance at a lower cost than a human aide and with much better results.
How can artificial intelligence reform America's schools? Tech advocates think it should be incorporated in every classroom across the country for a few reasons.
Artificial intelligence is a less expensive tutoring method.
A long time ago, teachers would have to sacrifice their planning periods or lunch breaks in order to offer more help to struggling students. This caused a significant drain on their time and caused a lot more pressure for them to catch up on grading outside of school hours. However, it was a necessary task because not all students could afford a private tutor to help them understand the material. Artificial intelligence can now fill in the gap.
According to some experts, artificial intelligence tutoring and the more complex programs provide many of the same benefits as traditional tutoring. This makes students more likely to receive the help they need without adding more things to a teacher's workload.
Personalized education suits all students.
Classroom sizes are expanding, but the number of teachers remains the same across the board. When this occurs, it is impossible for educators to write a lesson plan that will engage each and every student. As it turns out, they might not have to anymore. Artificial intelligence is setting the stage so that each student can receive a custom academic plan based on their talents, abilities, and learning styles. Personalized education makes learning more engaging, challenging, and rewarding for students compared to traditional methods.
Testing can become better suited to each student.
There are always a few children who don't test well, despite the teacher's best accommodations. With artificial intelligence, educators might finally find a way to test students according to their own strengths and skills. Adaptive testing sets the stage for students to take an exam based on their abilities, making it a more rewarding and less frustrating experience for students overall. The computer might even be able to grade the finished exams, saving teachers plenty of time on reviewing dozens of tests.
When it's finished, the computer can provide teachers with a realistic idea of where each student needs more help. Artificial intelligence might be able to craft a unique academic program based on this data all on its own.
Artificial intelligence holds the potential to completely reform America's academics. Students could receive a better and more thorough education that caters to their specific needs in each grade. With increased access to tutoring, personalized lesson plans, and adaptive testing, students are given every tool they need to succeed in the classroom. Better success rates are certainly grounds for referring to artificial intelligence as a catalyst for major positive reform in today's schools.