iPad 10th Gen Review: Better Camera, but the 64GB Storage Isn't Nearly Enough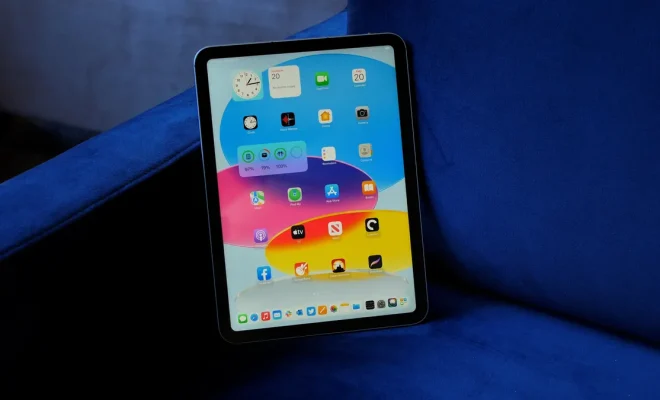 Apple has once again raised the bar with its latest iPad iteration, the 10th generation model. This powerhouse tablet offers some notable improvements over its predecessor, particularly in the camera department. However, the base 64GB storage option might leave some users craving more room for storing apps, files, and media. In this article, we'll dive into the key features of the iPad 10th gen and discuss whether it's worth upgrading.
Improved Camera Quality
One area where the iPad 10th gen has made significant strides is in camera quality. The rear camera has been upgraded to a 12MP sensor with a wider aperture that allows for better performance in low-light situations. This makes capturing stunning images easier than ever before with your iPad. Additionally, Apple has introduced Center Stage technology to the front-facing camera, a feature that keeps you in focus and framed during video calls, even if you're moving around.
While it's true that not everyone is buying an iPad for photography purposes, these enhancements do make a difference for casual users who occasionally need to take photos or participate in video conferences.
Processor and Performance
The iPad 10th gen is powered by an A15 Bionic chip that delivers an impressive boost in performance. It can handle all sorts of tasks, from simple web browsing to graphic-intensive games and editing high-resolution photos. The improved chipset also offers enhanced battery life, which means you can get more done on a single charge.
Display and Audio Quality
With a stunning 10.9-inch Liquid Retina display and True Tone technology, the iPad 10th gen provides brilliant colors and sharp text clarity for an enhanced visual experience. The display also supports P3 wide color range and has anti-reflective coating to minimize glare in outdoor conditions.
The audio quality on this iPad is also commendable, thanks to its stereo speaker system that offers immersive sound experience without the need for external speakers.
Storage: The Achilles' Heel
Unfortunately, the iPad 10th gen starts with a base 64GB storage option, which can be a significant drawback for users who intend to store large files, games, or apps on their tablet. While it may be sufficient for light users who primarily use cloud-based storage solutions or stream media, you might find yourself frequently managing storage if you're downloading content or working with media-heavy apps.
In Conclusion
The iPad 10th gen has undoubtedly delivered several improvements over its predecessors, most notably when it comes to camera technology. However, the base storage of 64GB could be a limiting factor for some users. If you're planning to invest in the latest iPad model, you might want to consider opting for a higher storage capacity to avoid any potential headaches down the line.