Here's How to Pick the Best Seat for Your Flight This Year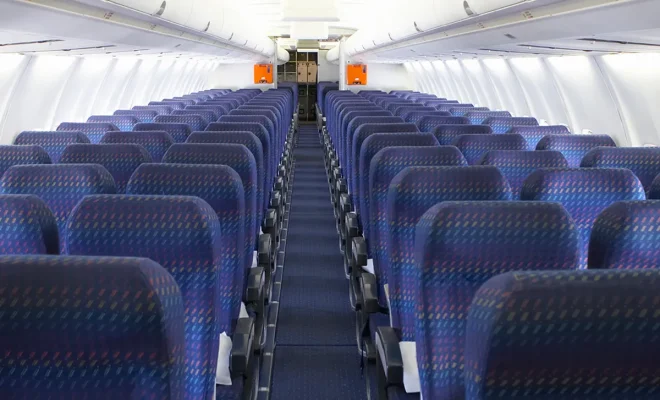 Choosing the best seat on a flight is essential for ensuring a comfortable and enjoyable flying experience. Whether you're a frequent flier or an occasional traveler, it's important to know how to find the perfect spot for your needs. With this guide, we will help you determine the factors influencing your choice of seats and provide some tips on finding that ideal seating arrangement.
1. Consider your preferences:
The most suitable seat for you depends on your personal preferences. Think about which attributes matter the most to you, such as legroom, quietness, or proximity to the restroom. Once you've identified your priorities, you can start narrowing down options at the time of booking.
2. Use seat maps:
Many airlines provide seat maps when booking your tickets or during seat selection. These maps display information such as seat numbers, location of emergency exits, restrooms, and other notable cabin features. Make sure to study these maps carefully before choosing your preferred spot.
3. Extra legroom:
Passengers seeking extra legroom should consider opting for exit row seats or bulkhead rows near the front of the cabin. Generally, these seats offer additional space due to their strategic positioning.
4. Window vs. aisle:
Your choice between window and aisle largely depends on what kind of travel experience you're after. If you want to enjoy views outside or rest without disturbance by reclining against the window wall, then a window seat is perfect for you. On the other hand, if you prefer having easier access to move around and reach overhead bins without bothering others or expecting frequent restroom visits during the flight, opt for an aisle seat.
5. Avoiding noise:
Noisy cabins can be tiresome during longer flights. To avoid such an inconvenience, consider choosing a seat further away from busy areas such as galleys and restrooms where passengers might gather.
6. Opting for premium seats:
If you're willing to pay a little extra for comfort, consider choosing a premium seat. These
options typically offer additional benefits, such as more legroom, priority boarding or increased recline capabilities.
7. Seat selection during booking process:
Many airlines offer seat selection options during the booking process for an additional fee. Investing in this option may help secure a preferable seat well before your travel date.
8. Research the aircraft model:
Differences in seat layouts and amenities can vary greatly across various aircraft models. Researching the specific aircraft that you'll be flying on will give you a better understanding of what to expect as well as which seats to choose.
In conclusion, planning and carefully selecting your seat before a flight can greatly improve your overall travel experience. Remember to consider factors such as personal preferences, amenities, and additional fees before making your final decision. With just a bit of research and foresight, you're bound to find that perfect spot to enjoy your flight this year.