Instructions for a Mediacom Cable Remote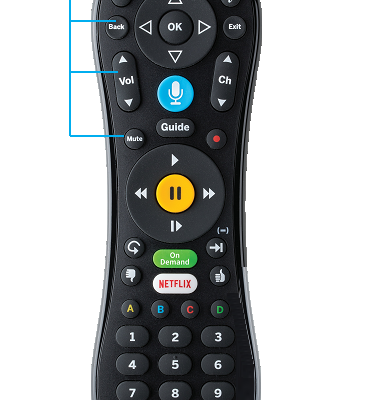 Mediacom Cable is a trusted and reliable cable TV provider that has gained popularity in recent years. Among the many features of their services is the Mediacom Cable Remote, which allows users to easily navigate their cable programming options. In this article, we will provide instructions on how to use the Mediacom Cable Remote effectively.
Step 1: Power On
The first step is to turn on your television set and cable box. You can do this by pressing the power button on your Mediacom Cable Remote. The power button is marked with a small circle with a line coming out of the top.
Step 2: Choose Input Source
After your TV and cable box are turned on, you need to choose the input source on your TV. To do this, press the "TV" button on your remote. You will see a list of input options on your TV screen, including cable, HDMI, and USB. Use the arrow buttons on the remote to select "Cable," which is the default input source for Mediacom Cable TV.
Step 3: Channel Selection
Once you've selected the Cable input source, you can navigate through the available channels using the channel up and down buttons on your remote. These buttons are located on the right-hand side of the remote and have arrows pointing up and down.
Step 4: Volume Control
To control the volume on your TV, use the volume control buttons on the Mediacom Cable Remote. These buttons are located on the left-hand side of the remote and are marked with plus (+) and minus (-) signs.
Step 5: Accessibility
The remote also offers accessibility options such as closed captioning and audio descriptions. Press the text button on your remote to turn on closed captioning, which displays the audio as text on the screen. You can also activate audio descriptions, which describe the audio in a program for people with visual impairments, by pressing the AD button on your remote.
Step 6: Recording Shows
To record a show, you need to set up a DVR or digital video recorder. Once you have set up your DVR, press the "Recording" button on your remote to initiate recording. You can also use this button to pause and resume recording.
Step 7: Navigation
The Mediacom Cable Remote comes with advanced navigation features, such as a Back button that takes you to the previous screen and a Guide button that provides a program guide. You can also search for specific programs or channels using the Search button on your remote.
Conclusion The Mediacom Cable Remote is a powerful tool for navigating through your cable programming options. We hope this article has provided useful instructions to help you use your remote effectively. Remember to keep your remote clean and free of obstructions, and replace the batteries as necessary to ensure optimal performance. Enjoy your Mediacom Cable experience!