Instruction At Each Stage Of Reading Development: Everything You Need to Know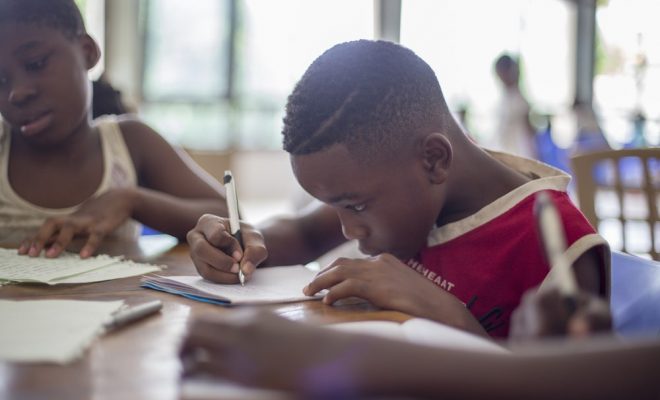 Learning to read is a stage-by-stage process. When children are just starting school and learning fundamental sounds, they are at the earliest stage. As they become older, children go from one level to the next until they can read big phrases on their own.
However, it is critical for children's reading development that they are taught the appropriate reading abilities at each level. Educators must be aware of the right sort of reading tasks at each level in order to accomplish this.
Key Reading Elements
Educators should attempt to create a reading curriculum for their students that focuses on five essential areas. Basic sound identification, phonics, fluency, word recognition, and understanding are the components.
Teaching children the sounds of each letter of the alphabet is part of basic sound recognition. This stage is critical and should be one of the first things children learn since they will not be able to read unless they have learned the alphabet.
It is also critical for children to develop fluency so that they can read with the appropriate tone and facial gestures. Finally, all educators must ensure that children learn to recognize sounds and words as well as grasp their meanings so that their reading comprehension abilities grow concurrently.
What Are the Different Stages?
The phases of reading development in elementary school may be divided into three categories. The following are the stages:
Kindergarten – Year One 

Year Two – Year Three 

Year Four – Year Six
In the first level, children must be taught to distinguish distinct phonemes through the use of sound games and activities. They must also learn to write the alphabet from A to Z. Apart from that, they can be taught important three-letter words.
In the second level, children may start reading more important words and building their word bank. They can also start learning fluency skills such as intonation and pace, as well as emotion.
Students in the fourth and above grades can concentrate on brief paragraphs with specific emphasis paid to strengthen comprehension abilities. An emphasis on vocabulary development is also required.
Educator Resources
Aside from choosing what to teach at each level of reading development, educators must also select relevant tactics and activities to help children learn to read more effectively.
An excellent method is to employ internet resources, such as reading applications, that are particularly created for primary school students. These bring a little excitement to classroom exercises, which motivates students to participate in class.
Finally, consider the following:
It is critical to know what to teach and how to teach it at each level of the reading process in order to produce competent readers.