How to Use Microsoft Publisher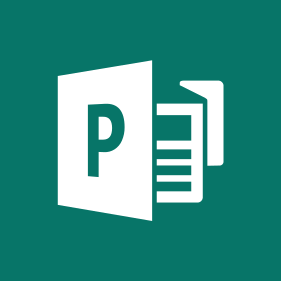 Microsoft Publisher is a desktop publishing application that is widely used by many professionals. It provides users with a range of tools and features that help them create professional-quality print and digital designs. Whether you are creating flyers, brochures, invitations, or newsletters, Microsoft Publisher can help you achieve your goals. In this article, we'll provide you with some tips on how to use Microsoft Publisher to get the most out of this powerful design tool.

Starting a New Publication

When you first open Microsoft Publisher, you will be prompted to choose a design template. If you want to create a new publication from scratch, you can select the "Blank Page Sizes" option. From there, you can select the page size, orientation, and color scheme that you prefer. Once you've made your selections, you can click "Create."

Designing Your Publication

Once you've opened a new publication in Microsoft Publisher, it's time to start designing. Here are some tips to help you get started:
1. Use Templates:
Microsoft Publisher has a wide range of templates that you can use to create different types of publications. These templates are designed to save you time and effort by providing you with a starting point for your design.
2. Customize Your Design:
 Once you've selected a template, you can customize it to meet your needs. You can change the font, colors, images, and other elements of the design to create a unique look.
3. Insert Images:
Microsoft Publisher makes it easy to insert images into your design. You can use your own photos or choose from a selection of stock images.
4. Add Text:
Use the text tools in Microsoft Publisher to add headings, subheadings, and body text to your publication. You can also use text boxes to create callouts or captions.
5. Preview Your Publication: Before you print or share your publication, be sure to preview it to check for errors or formatting issues. Microsoft Publisher provides a preview feature that allows you to see how your publication will look when it's printed or published online.

Printing Your Publication

When you're ready to print your publication, Microsoft Publisher provides several options for you to choose from. You can print your publication on a standard printer, or you can save it as a PDF file to share digitally or print at a professional print shop. Here are some tips to help you print your publication successfully:
1. Check Your Settings:
Before you print your publication, be sure to check your printer settings. Make sure that your printer is set up correctly and that you have enough ink and paper.
2. Preview Your Publication:
Use Microsoft Publisher's preview feature to check for any formatting issues or errors before you print.
3. Choose Your Print Settings:
To get the best results, select the highest quality print settings that are available on your printer. This will ensure that your publication looks professional and has crisp, clear images and text.

Conclusion

Microsoft Publisher is a powerful desktop publishing tool that can help you create professional-quality publications quickly and easily. To use Microsoft Publisher effectively, it's important to familiarize yourself with the various tools and features that are available, use templates to save time, customize your design to create a unique look, preview your publication before printing, and select the right print settings to get the best results. With these tips in mind, you'll be able to create beautiful publications that will impress your audience.