What Is Twitter Auto-Follow and How Does it Work?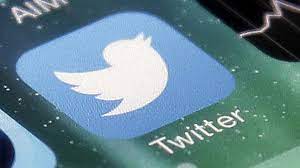 Twitter is a social networking platform where users can follow other accounts, share messages, and interact with each other. One of the popular features available on Twitter is the auto-follow method. Auto-follow, also known as automatic following, is a tool that allows users to follow others automatically.

What is Twitter Auto-Follow?

Twitter auto-follow is a powerful tool that automatically follows other users on the platform. Auto-follow is commonly used by businesses and individuals to increase the number of followers on their accounts. The auto-follow technique enables users to follow other users who have similar interests or hobbies. The aim is to gain more followers and interact with other Twitter users to build a larger network and increase engagement.
Automatic following can be achieved using various automation tools and bots. These tools are designed to streamline the process of following other users rather than manually following them one at a time. Different applications and software can be used to enable auto-follow techniques on Twitter. Auto-follow tools can save time, effort and help build a strong Twitter following by increasing the number of followers with targeted accounts.

How Does Twitter Auto-Follow Work?

Twitter auto-follow works by leveraging software automation tools and bots. The tools are programmed with software algorithms that track and identify potential accounts to follow automatically. The user sets up the parameters by adding keywords which help the algorithm identify the right accounts to follow. The software scans the Twitter ecosystem 24/7, looking for users who meet the pre-set parameters. It analyzes their activity, interests, and association with other users to determine their relevance.
When it identifies a user who meets the predefined criteria, it automatically follows them without the need for user input. The tool makes use of Twitter's API (Application Programming Interface) to automatically execute actions on the user's account. The API allows the automation tool to interact with Twitter as if it were a human user; it follows, tweets, retweets, and comments.

Benefits of Twitter Auto-Follow
There are several benefits to using Twitter auto-follow. One of these is that it can save time and effort by automating repetitive tasks such as following and unfollowing. By using automation tools, a user can streamline their workflow and free up time to focus on more important aspects of building their Twitter brand.
Another significant benefit of auto-follow is the ability to increase the number of followers. A larger Twitter following means more potential customers, more interactions, and more engagement. It can also help boost the account's visibility by increasing the amount of content shared, leading to greater visibility on the platform.
In conclusion, Twitter auto-follow is a powerful tool that can be used to grow your Twitter following and increase your engagement on the platform. To use auto-follow, you will need to find a reputable automation tool and set your parameters correctly. Remember to use automation responsibly and avoid spamming or breaking any of Twitter's terms of service. If used correctly, Twitter auto-follow can be an excellent tool to help you build a strong Twitter presence.