How to Use Green Screen Technology in Your Classroom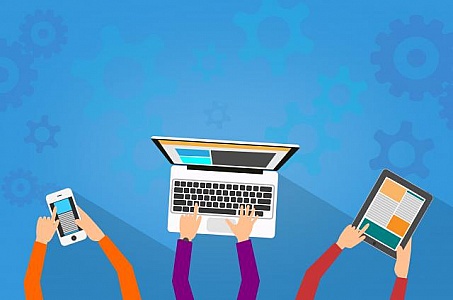 When you hear about green screens, the first thing that probably comes to mind is a Hollywood movie set. These blank rooms and spaces have been a primary item when it comes to making movie and television shows for decades. Now, technology is allowing teachers to incorporate the same technology into the classroom setting. Educators who are hearing about this for the first time might be hesitant on how their students can really benefit. With a little practice, both teachers and students are likely to love using green screens in the classroom.
How can you get started with using green screen technology? All you need is a decent camera and a green surface for students to stand in front of. From there, everyone can edit the videos from an inexpensive software available for every device. Once you have all of the necessary items, here are a few ideas on how green screens can benefit your curriculum.
Act out word problems to bring math to life.
Many students struggle with understanding what word problems are really asking. Start to make those pesky problems come to life with green screen technology that allows students to act it out. Suddenly, students have a much better understanding of where the numbers come from and how to work out the solution. They might be able to even envision a movie in their mind for future word problems when they see how effective this scenario can be.
Conduct interviews – real or imaginary.
Have your students ever wanted to interview a historical figure to get to the bottom of their burning questions? Maybe you have professionals come into your classroom to talk on specific subjects regularly. In either situation, the green screen allows students to practice their interview skills. They can make a list of questions in advance and then act out the scene on camera. As an added bonus, you will always have these movies to refer back to at later points in the year if you need them.
Watch students create their own movie.
One of the benefits of the green screen is that it can be entirely flexible. Give your students freedom to create their own movie by simply assigning them a topic. You can sit back and watch their creativity flow while they generate a script, make props, and design their own costumes. The movie can be about a silly subject to help encourage them to spend more time on the actual art of screenwriting. However, it could also be an educational film about the digestive system, the solar system, or the food chain.
When it comes to using green screen technology in your classroom, you and your students can definitely get creative. A movie can be made on any topic if you're willing to help students develop creative ideas. Begin thinking of all the subjects your students find boring and tiresome. These are great areas to start incorporating green screen technology to encourage more engagement and lesson participation. You'll be surprised just how many ideas you can come up with.