10 Ways That Digital Age Teachers Model Digital Literacy and Leadership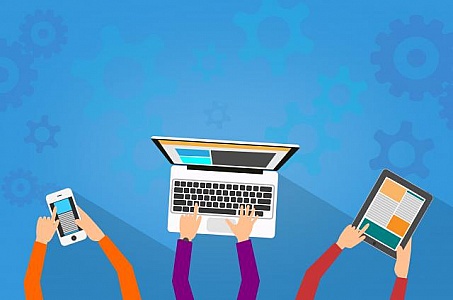 In this technology-immersed world, students need to know how to navigate the digital environment safely. From discerning real news from propaganda to managing their reputation online, so much of their future is dependent on possessing digital literacy skills. Teachers have to step up to the plate and integrate digital literacy into the curriculum and model it through their actions. In this article, we will discuss 10 ways that digital age teachers model digital literacy and leadership.
Digital age teachers communicate digitally. Digital age teachers are comfortable in the world of email and social media, and they intuitively understand how to use these tools appropriately and effectively.
Digital age teachers pride themselves on being digital citizens. Digital age educators are astute digital citizens. They model strong digital citizenship skills for their students by curating reliable content, citing sources, and practicing ethical online behaviors.
Digital age teachers are technology literate. Digital age teachers stay abreast of the latest trends, terminology, and tools in education. They understand how to use digital devices, whiteboards, and apps to help their students succeed.
Digital age teachers attitude towards technology is balanced. As much as they love technology, they also realize that it isn't everything! Good technology does not automatically make a good teacher. Besides, everyone needs a break from technology sometimes.
Digital age teachers use social media. Digital age teachers use social media to: communicate with education stakeholders, facilitate student activities, model digital literacy, etc.
Digital age teachers are mindful of screen time. Digital age teachers use edtech during the teaching and learning process, but they monitor their student's screen time closely, setting limits on the amount of time that students spend in front of a screen. They know that too much of a good thing is not always good and watch for signs of digital addiction.
Digital age teachers teach their students computational skills. Computational thinking focuses on problem-solving skills, designing systems, and trial and error exploration. This enhances students deeper thinking and discovery; it becomes a catalyst for exploration, the vehicle of curiosity. Digital age teachers know that these skills are deeply coveted in today's technological society and will help their students to compete in the global, knowledge-based
Digital age teachers take data privacy seriously. When teachers and students use tech products, their input creates a lot of data. Naturally, digital age teachers want to know what edtech companies do with this data. Do they use it for product improvement purposes only, or do they sell this info to third party companies, anxious to sell their products to schools and students alike?
Digital age teachers manage their online reputations. In this digital age, anything that you do or post online is available for all to see. Also, it can live on the internet indefinitely. So, before they post an offensive tweet on Twitter or post a risqué photo on Instagram, digital age teachers stop and think "how will this affect my teaching career?" If their post could have possible negative ramifications now or in the future, they do themselves a favor and abort the post.
Digital age teachers teach their student's media literacy skills. Media literacy is the ability to access, analyze, evaluate, create, and act using all forms of communication. Digital age teachers teach their student's media literacy to help them develop the skills that they will need to compete and thrive in today's world of constant content bombardment.
Did we miss anything?
Click here to see all of the posts in our digital age teacher series.