How to Remotely Turn On Your PC Over the Internet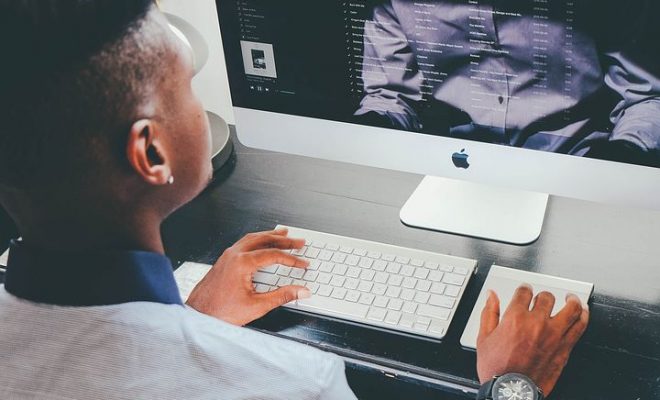 Remote access to your computer is like having the freedom to work from any location, at any time. It allows you to access your computer from anywhere, and it also allows you to turn it on from far away. With this feature, you don't need someone present in the house to turn on the computer. You can remotely turn on your computer from any device with an internet connection. Here's how to remotely turn on your PC over the internet.
Step 1: Enable Wake-on-LAN
Before you can remotely turn on your computer, you need to enable Wake-on-LAN (WoL) in your PC's BIOS settings. WoL is a network standard that allows the computer to receive a special packet of data called a 'magic packet.' This packet wakes up the computer from a sleep or hibernation mode.
To enable Wake-on-LAN in the BIOS settings, follow these steps:
1. Restart your computer and enter the BIOS settings. Usually, this involves pressing a key (such as F2 or DEL) during the boot process.
2. Navigate to the Power Management or Advanced menu in your BIOS settings.
3. Look for options related to Wake-on-LAN or Wake on LAN.
4. Enable the WoL option and save the changes.
Step 2: Set Up Port Forwarding
To remotely turn on your computer over the internet, you must configure your router's port forwarding settings. Port forwarding directs incoming traffic to a specific device on your network. In this case, you need to forward the WoL packets to your computer's IP address.
To set up port forwarding:
1. Open your web browser and log in to your router's settings. Usually, the address is http://192.168.0.1 or http://192.168.1.1.
2. Navigate to the Port Forwarding or Virtual Server settings.
3. Create a new port forwarding rule by setting the External Port and Internal Port as "9". This is the default port for WoL.
4. Enter the IP address of your computer in the Internal IP field.
5. Save the changes and exit the router settings.
Note: Before you proceed, make sure that your computer has a static IP address. A static IP address ensures that your computer always has the same IP address, even after a reboot.
Step 3: Use a WoL Tool
Now that you've set up Wake-on-LAN and port forwarding, you can use a WoL tool to remotely turn on your PC.
There are several WoL tools available on the internet, both free and paid. Some popular ones are:
1. WakeOnLan
2. Depicus Wake on LAN
3. Advanced IP Scanner
These tools have a simple user interface that allows you to enter your computer's MAC address and send a 'magic packet' to turn on your PC.
Step 4: Test the Connection
Before you start using the WoL tool, make sure you test the connection. To do this, follow these steps:
1. Turn off your computer.
2. Disconnect the power cable.
3. Wait for a few seconds.
4. Use the WoL tool to send a magic packet to your computer.
5. Plug in the power cable and wait for a few seconds.
6. Try to connect to your computer remotely.
7. If you can access your PC, then the Wake-on-LAN feature is working correctly.
In conclusion, remotely turning on your computer over the internet can save you time and effort, especially if you need to access your computer while traveling or from a remote location. These steps will help you set up WoL on your PC and configure port forwarding on your router to access your machine from anywhere.