How to Monitor Battery Health on Mac Laptops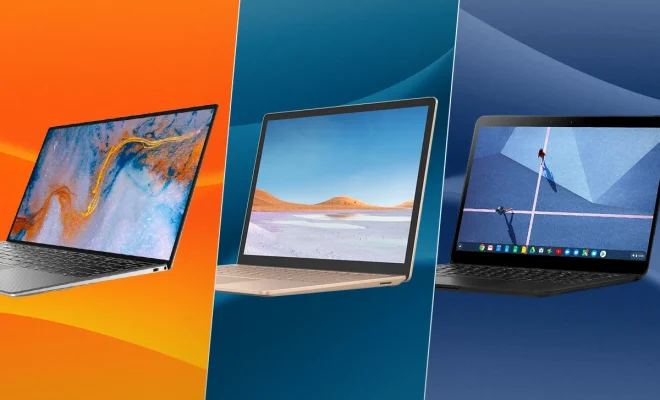 Mac laptops are an essential part of our daily lives. We use them for work, entertainment, and communication. To keep them running smoothly, it's important to monitor the battery health regularly. In this article, we'll discuss some tips on how to monitor battery health on mac laptops.
Check battery status
The first step in monitoring your mac laptop's battery health is to check the battery status. You can find the battery status by clicking on the battery icon in the top right of the menu bar. The status will show the amount of charge left in your battery as a percentage. If you click on the battery icon, you'll get a detailed battery status, including the condition of the battery.
Check battery usage
To get an idea of how your mac laptop is using the battery, you can check on the battery usage. Go to the Apple menu, then click on "System Preferences" and navigate to "Energy Saver." Here, you will see an option labeled "Battery." Click on this to see how your mac laptop is using the battery.
The battery usage tab will give you an estimate of how much time your mac laptop has left before the battery dies. It will also show you which apps are using the most battery power. Keep an eye on the apps that are using excessive battery life and consider closing them or minimizing their usage when possible.
Battery calibration
Battery calibration is a simple process that can help improve your mac laptop's battery life. Battery calibration requires you to let your mac laptop run down to zero, then fully charge it again. This process will help the battery recalibrate its charging and discharging cycles. To calibrate, let your mac laptop run down to zero, then charge it up to 100% without interruption.
Use battery-saving features
Mac laptops come with a host of battery-saving features that can help extend the life of your battery. You can enable features like "Display Sleep" and "Computer Sleep" to help save power when your mac laptop is idle.
To enable these features, go to "System Preferences," then navigate to "Energy Saver." Here you can customize your power settings to conserve more battery life. You can set your display sleep timer to 1 minute and your computer sleep timer to 3 minutes. This will turn off the display when it is inactive and put your mac laptop to sleep after three minutes of inactivity.
Conclusion
Maintaining good battery health is essential to ensure the long-term performance of your mac laptop. You can monitor the battery status, check the battery usage, calibrate your battery, and use battery-saving features to keep your battery performance at peak capacity. By following these tips, you can ensure that your mac laptop's battery life remains strong for the years to come.