How to Open ZIP Files on a Mac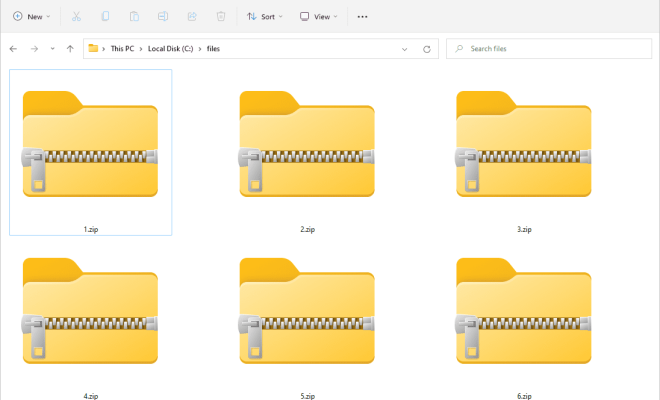 Opening ZIP files on a Mac is a simple process that requires no special software. A ZIP file is a compressed file format used to store multiple files in a single archive, allowing you to store or share several files in a more convenient way. If you've received a ZIP file from someone or downloaded one from the internet, you can easily open it on a Mac using the built-in utility.
Here's a step-by-step guide on how to open ZIP files on a Mac.
Step 1: Locate the ZIP File
The first step is to locate the ZIP file you want to open. The ZIP file may have been downloaded to your computer, or someone may have sent it to you via email or a messaging app. Once you've located the ZIP file, proceed to the next step.
Step 2: Double Click on the ZIP File
To open the ZIP file on your Mac, double-click on the file icon. This will open the ZIP file in the Finder window.
Step 3: Extract the Files from the ZIP Archive
Once the ZIP file is open in the Finder window, you'll see the files and folders that are contained within the archive. To extract these files, click on the "Extract" button located at the top right corner of the window. Alternatively, you can also drag and drop the files to a folder location of your choice.
Step 4: Save the Extracted Files
After clicking on the "Extract" button, a pop-up window will appear asking you to select a location where you want to save the extracted files. By default, the extracted files will be saved in the same folder as the original ZIP archive. If you want to save the files in a different location, select "Choose" and select the folder location of your choice.
Step 5: Check the Extracted Files
Once the files have been extracted, navigate to the folder location where the files were saved to ensure that they were extracted correctly. If you encounter any errors, repeat the extraction process again to ensure that all files are extracted successfully.