Free Travel Planning AI and ChatGPT Apps to Get an Instant Itinerary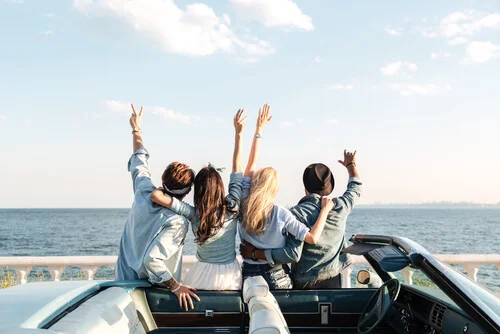 In today's fast-paced world, it can be challenging to plan a trip without wasting hours and hours of your valuable time researching destinations, lugging around guidebooks, and dealing with an endless amount of internet tabs. However, with the rise of Artificial Intelligence (AI) and ChatGPT apps, traveling has never been easier or more accessible. Here are a few applications that you can use to get an instant itinerary:
Inspirock
Inspirock is undoubtedly one of the most advanced travel planning tools that exist. It's AI technology makes it clever enough to help you plan a personalized itinerary in seconds. All you have to do is enter your destination and the dates of your trip, and it will give you the details of all the must-visit places based on your preferences. It also considers factors such as your travel style, budget, and interests to craft the perfect itinerary for you.
TripHobo
TripHobo is a unique app that operates on the same concept of AI. This app creates a day-by-day itinerary that allows you to plan your trip down to a T. Its advanced algorithms provide personalized recommendations, including must-visit places, where to stay, where to eat, and customized walking tours. It even includes estimated expenses for each day of your trip and recommends nearby attractions.
ChatGPT Apps
ChatGPT (Generative Pre-Trained Transformer) apps are based on AI chatbot technology to help plan your trip. These chatbots work by asking you questions and then develop personalized itineraries for you. The travel planning chatbots are highly intuitive and personalized with a wealth of information. Some of the most popular options are Sygic Travel, Lola, and Mezi. These apps use text and voice recognition to understand your needs and can help you plan your trip, including booking flights, hotels, activities, and restaurants.
Travefy
Travefy is an application that helps you plan trips with friends or family. It's designed for group travel planning and allows you to share itineraries across a group. It offers a calendar feature to help you keep track of group events, expenses, and travel details like flights and hotels. You can add your own activities, and Travefy will also suggest sightseeing tours and accommodations.
Google Trips
Google Trips is a network of connected travel apps, making it an indispensable resource for travelers. It offers detailed destination guides, popular local destinations, and customizable itineraries. You can use it to plan and organize your trips based on your saved searches and Gmail history. It also works which Google Maps and Google Translate, making it an ideal app for navigating new locales.