How to Move a Lost, Off-Screen Window Back to Your Desktop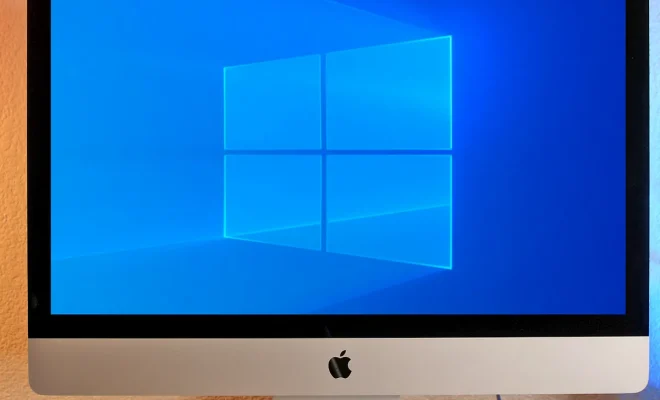 At some point in time, we have all experienced the frustration of having a window get lost or stuck off-screen on your desktop. It can happen when you are working on multiple monitors and accidentally drag something off the screen, or if you switch between multiple desktop resolutions or projection modes. Fortunately, moving a lost window back to your desktop is an easy fix.
Step 1: Use Alt-Tab or Taskbar
One of the first steps to take when attempting to move back to an off-screen window is by using Alt-Tab. This keyboard shortcut will help you switch between open windows by displaying a list of running apps. Press and hold down the Alt key, then tap the Tab key until you find the window you are looking for.
If you cannot see the off-screen window in the Alt-Tab menu, the next step is to check the Windows taskbar. Look for the application's icon, right-click it, and select 'Move' from the pop-up menu. Now, use the arrow keys on your keyboard to move the window back to the desktop.
Step 2: Use Your Keyboard
If the above method doesn't work correctly, you can use your keyboard to bring back the lost window to your screen. Let's say you have an active off-screen window which is for Microsoft Word; simultaneously, press the 'Alt' and 'Space Bar' keys together, and a drop-down menu will appear.
Use your arrow keys to select 'Move.' Once selected, use your mouse to drag the mouse pointer to your desktop area. You'll notice that pressing any arrow keys will move the window too. Keep moving the lost window until it appears back to the desktop.
Step 3: Use Snap Assist
Snap Assist is a feature on Windows 10 that allows you to snap open windows next to each other, resize them quickly, and use the snap feature to move them precisely where you want them. Using this feature can help you restore your missing window back to your desktop.
To begin, click on an already open window, then simultaneously press the Windows key and the arrow keys to snap it alongside the window. Repeat the task a couple of times until you have room to move your off-screen window to your desktop. Once you have enough space, using your mouse, drag the missing window back to your desktop.
Finally, an essential tip to keep in mind is to avoid off-screen windows altogether by maximizing them to fit your desktop. This is done by double-clicking the window's title bar or hitting the maximize button in the upper-right corner of your window.
In conclusion, using the methods mentioned above can help you get your lost, off-screen window back to your desktop quickly. It's important to remember that encountering minor glitches like a lost window isn't uncommon, and with a little bit of patience and practice, you can master moving it back to your desktop.