How to Engage Elementary Students Through Personalized Learning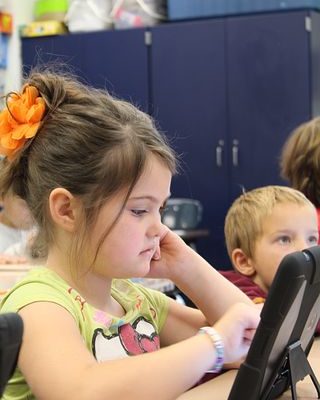 For generations, teachers have wanted to teach students in a way that best meets their individual learning needs, but the realities of large class sizes made that a nearly impossible task. But in recent years, edtech advances have made entirely new approaches to instruction possible. This includes personalized learning, which emphasizes teaching in ways and with materials suited to the needs and preferences of each student.
Obviously, this approach requires a complete rethinking on the part of the teacher. Lectures and whole-class activities will be rarely used in this approach. The administrative burden can be much higher since students will be working on different materials at different times. Assessment is, therefore, also a bit trickier.
But after an initial investment in time and energy, most teachers will find that a personalized approach will make things run much more smoothly in the classroom since the approach can reduce behavior problems. And once a new system is developed, the administrative burden will be reduced as well.
Teachers new to the practice of personalized learning will be relieved to learn that there are many excellent resources that they can use for their elementary school students. One is CK12, which provides content in a wide variety of subjects. This incredible resource makes personalized learning a reality through its vast array of resources. Teachers can allow students to select what topics to study. Teachers could also find materials geared for precisely the proficiency level of each student. Further, the wide variety of games, interactives, and videos means that the resources are engaging to students. There are also helpful assessment materials. And the easy-to-use format means that the learning curve is not steep.
Of course, a teacher using CK12—or a similar personalized platform—will still need to figure out how exactly to manage the workflow. An excellent aid here is a hyperdoc. The concept is simple but powerful: teachers provide students with a document that serves as a "playlist" for their learning activities for the day.
Teachers can easily modify the document before giving it to students so that it can be personalized, but the teacher does not need to reinvent the wheel for each student. This way, students can know exactly what it is that they are supposed to be working on during class—with a minimal investment of teacher time. Teachers are then free to help students with actually learning the material as needed.