How to Create Beautiful Online Courses: Colors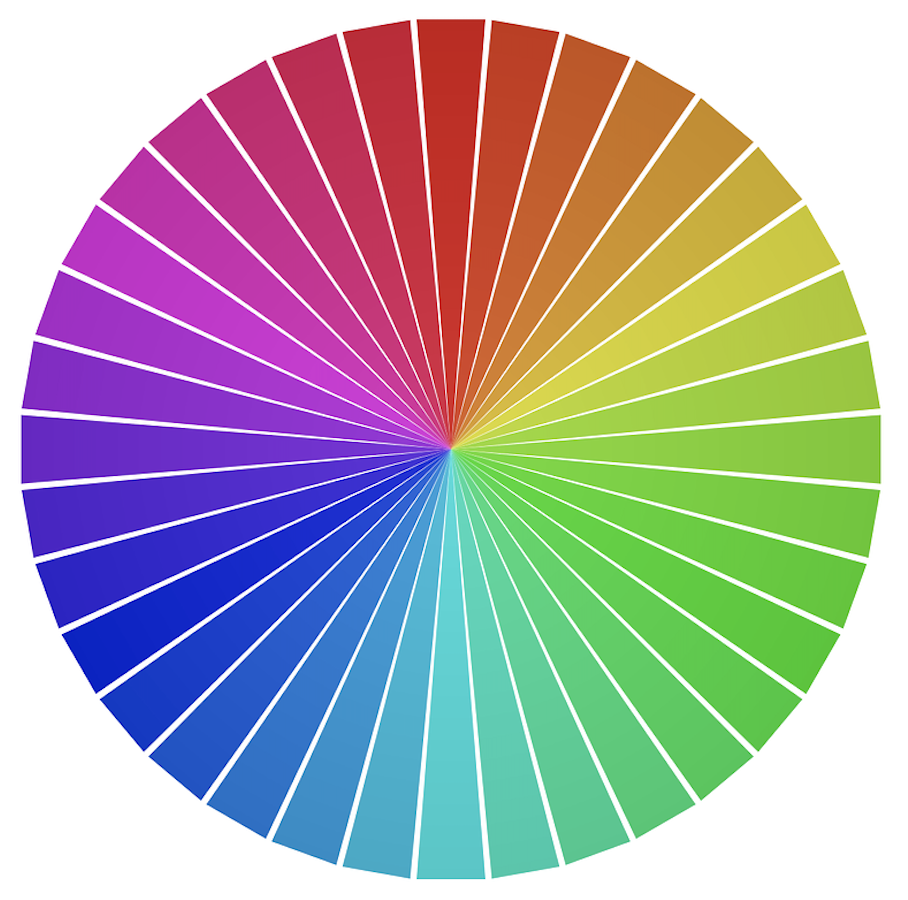 Online courses are taking the world by storm. If you are one of those who wish to create a beautiful online course, there are many things to consider. A few of these are fonts, colors, and layout. Today, we are going to discuss how to choose the right colors to create beautiful online courses.
How Many Colors Should I Use?
If you remember the websites from about 15 years ago—the ones filled with every neon colors imaginable, then you know what to avoid. Instead, you want to stick with maybe two colors, three colors tops.
Which Colors Should I Use?
Odds are, if you're creating the online course for a company, you won't have to choose your colors from scratch. They'll typically have a logo or branding colors already. However, if you do, there are four different ways that colors can be combined to looks appealing. Try to stick with one of these four ways when you create your online course.
Begin with the Color Wheel
Every color combination starts and ends with the color wheel. The color wheel is a diagram that specifies how each color is related to the others. The primary colors (red, blue, and yellow) are the base of the color wheel. Between each of these, you find the secondary colors, or the colors that are created when these colors mix (purple, green, and orange). The rest of the colors are tertiary colors (a mixture of a primary and secondary colors).
Figure 1: Color Wheel
Choose Your Color Schemes
Now we'll discuss the four formulas for choosing your colors. These formulas are known as Monochrome, Opposites, Analogous, and Triadic.
Monochrome
Monochrome is the simplest of the color schemes to figure out, but it is also what many would term "the most boring." This is merely using three shades or tints of the same color in a scheme. For instance, if you wanted to use blue, you would use three congruous shades of blue.
Opposites
This is exactly what it sounds like. You choose two colors that are the opposite of one another. This means that they are straight across from each other on the color wheel. Yes, in colors, opposites really do attract! Red and green. Yellow and purple. Orange and blue. However, this scheme can seem a little too loud for some online courses, so use your own judgment. And if you really want to use opposite but don't want the "jarred" effect, try using shades of the colors that you're going for rather than the full-out colors themselves. This will lighten the effect.
Analogous
Analogous colors are merely the colors that are neighbors… as long as they look balanced. You can have two of these, but three are better.
Triadic
Triadic colors come in threes, just like a triangle. And this is the way to remember how to find a triadic color scheme: remember the word, triangle. A triadic color scheme is made up of three colors on a color wheel that are evenly spaced. This creates a balance of contrast and harmony. When you find these three colors, you'll be able to draw a perfect triangle to connect them.
Conclusion
In conclusion, you want to keep these two or three colors consistent throughout the entire course. Humans love consistency. When there is a consistent pattern, our brains recognize it as such and grow accustomed to it. At this point, we tune it out, which allows our brain to focus on other things… like learning the material.