Helping Learners Identify Fake News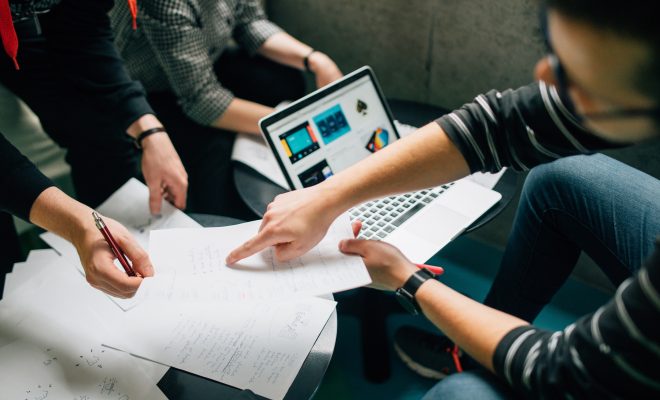 Fake news a concern across the world. Without a doubt, we are inundated with a lot of yellow journalism and misinformation. The worst part about misinformation is that those who spread fake news are utilizing increasingly more sophisticated methods. The information is presented in a manner that appears real, and it becomes difficult to discern fact from fiction. Such information is meant to harm, tricking one to believe a lie or unfairly discrediting a person or political movement. This is why students must learn to approach news and information with a critical eye so that they can recognize intentionally misleading sources of information.
Legal scholars, social scientists, and researchers are coming together in a global call to action to fight against yellow journalism. Educators and academics think that many youths are duped by sponsored content and are unable to recognize the political bias of social messages. A report published by the Stanford History Education Group, "shows a dismaying inability by learners to reason about information they see on the internet," the authors said. For example, learners had a hard time distinguishing advertisement from news articles or identifying where information came from.
Educators need to play a critical role in ensuring that their learners have the skills to understand different streams of information available to them. Here, we will look at teaching strategies that will help you explain to learners how to identify find fake news.
A Few Suggestions
Show learners how to identify bias – To do so, utilize tools such as a media bias chart to stress the starting point of any source. Showing this information to learners can help them to understand that all sources come from a particular perspective.
Teach students to disregard information evaluation checklists – When you are doing a fact-check, make sure you do not utilize conventional and often ineffective checklists such like RADCAP, CRAAP, and CARS because they fall short when applied to the sophisticated tools and techniques that are used to create fake news or malicious content.
Show learners practical fake news examples – This helps learners get a better idea of what is "fake" and what is authentic information. Learners can also be challenged to apply skills and techniques that authenticate situations, such as determining the true origin of a viral image or video, examining trolls and bots, and understanding the hallmark of fake and malicious social media accounts.
Teach learners investigative techniques – Educators can teach learners the professional fact-checking strategies such as reading laterally and cross-referencing multiple websites to determine whether information is from a reputable organization. Further, learners should also learn the strategy of checking the source of any information and the author. Ensure that you familiarize your learners with information verification websites such as FactsCan, Snopes, and Hoax-Slayer as well as tools such as Google's very own search by image as these are supportive tools.
Concluding thoughts
Finally, check that your learners are making their searches thorough. One of the ways to do this is to search by both specific terms or general terms when researching information. Cross-checking facts by searching multiple sites gives learners a better chance to come across authentic and quality information. To check the timeliness of the information, learners must check the publication date as well as fact-check what they are reading and consider whether the link is up-to-date.
Concluding thoughts
Can you think of any additional ways to help students recognize "yellow journalism," better known as "fake news?"