How Students Can Use VR to Explore Career Pathways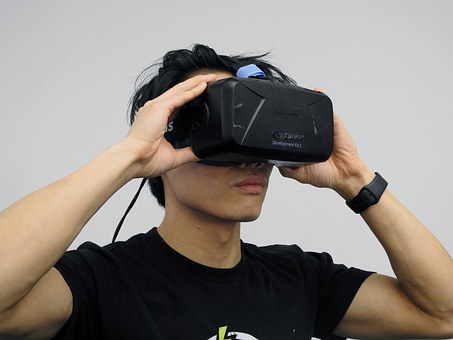 With nearly 70% of Americans feeling less than satisfied with their career choices, it's no wonder that analysis paralysis can prevent high school and university students from deciding on the career path that's right for them.
Students who don't understand what's involved in a chosen career may find themselves in the group of Americans disillusioned with their jobs and careers. Wouldn't it be better if an aspiring doctor discovered sooner than later that their real passion consisted of cutting-edge research rather than working with patients?
In the past, students explored potential careers by picking several pathways and researching the answers to questions like what education is required, how long it takes to complete the degree, and what kind of money they can expect to make.
AR and VR benefits
Versatility is what makes AR and VR technology attractive to schools and the students using it. Most tech equipment has multiple uses in a classroom.
Goggles, for instance, can be used to explore a variety of CTE career pathways, such as practicing welding techniques or conducting chemistry experiments. Students get hands-on experience, and the school can provide diverse experiences without the prohibitive costs of setting up individual workspaces for each pathway.
AR and VR can help schools maximize course content and offer career exploration.
Get started
Virtual Job Shadow brings careers alive by letting students search for future jobs in which they might be interested. Students in elementary, middle and high school, and higher education can explore further training and education, create resumes, and see people in the chosen career doing their jobs.
The VR and AR you're already using
Incorporating AR and VR in the classroom isn't as far-fetched as you might think. Teachers already take advantage of virtual field trips offered by museums and historical sites, and Google Earth provides instant access to many of the wonders of the world.
Why not take technology one step further and connect with the people and jobs in these locations?
Focus on futures
By using AR and VR as a portal for career exploration, students have the opportunity to determine before spending money and time on training whether or not their chosen profession is the right one for them. It's possible that students will spend less time trying to decide on a career path. Instead, they'll launch their futures much quicker because of the head start this new AR and VR approaches to technology provides.