3 Tech Challenges That Stand to Undermine the Future of Education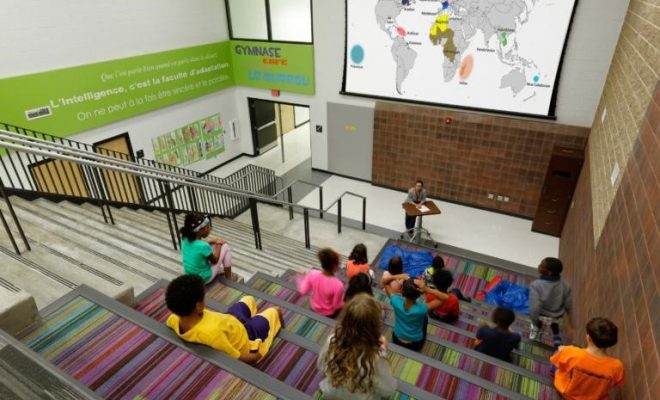 Many of us tend to view the future of education through rose-colored glasses, daydreaming of a Utopian society where all of the education challenges and inequities of the past have been neutralized. I am not saying that the future won't be beneficial to the field of education, I am just saying that it will not be a panacea. In fact, if we are not careful, the challenges that we presently face in education may become exacerbated in the future or lead to a whole new set of problems. Let's look at 3 tech challenges that stand to undermine the future of education.
Will tech make us stupid? Over the last decade or so, schools around the world have seen an increase in anti-intellectualism and academic disengagement. Students seem to be losing a thirst for knowledge and critical thinking. Instead of figuring out a math problem or thinking critically about a challenging task, they Google the answer and think nothing of it.
In my day, you had complete math equations on your own, and use your higher order thinking skills to solve problems. In some ways, using Google and other search engines is akin to cheating, and in the end, the student loses the chance to use nature's computer, their own brain. If we don't find more of a balance, we may see ourselves in a dystopian future where the bulk of human race has lost the ability to think for themselves.
Will tech make us useless? Because the STEM industry is expected to grow exponentially over the next two decades or so, many countries are preparing their students for this new science and tech boom. However, what if this never happens? The trends that I am seeing tell me that tech companies are becoming leaner, using artificial intelligence and robotics to complete tasks that in the past had to be completed by a human worker.
If the prognosticators are wrong, we are preparing students for career fields that will no longer be available, because the advancement of artificial intelligence and robotics have made many jobs obsolete. I am not saying that we should change course entirely, but the education that we give our students should be more well rounded, which will provide them with the ability to adapt to anything.
Will tech make the world less equitable? There is a narrative going around that champions tech as the great equalizer, capable of canceling out social inequities with alacrity. But, therein lies the problem, as tech is not creating more opportunities for upward social mobility, it's generating fewer opportunities. Companies are increasingly using tech to complete tasks that humans used to be assigned. Artificial intelligence is slowly but surely becoming more intuitive, mimicking the thought process and language skills of a human being.
Although we haven't faced the brunt of it yet, it's coming, and it will hit the global economy like a tsunami, washing away millions of jobs in a decade. This will create a deeper divide between the haves and the have not, with people of status and privilege maintaining their wealth and the rest of us having to figure it out for ourselves. Although this is my doomsday scenario, we should prepare our students for all eventualities. Sometimes tech is an equalizer, but it is also sometimes the wedge.
What do you think?