Employee Training Methods For Workplace Training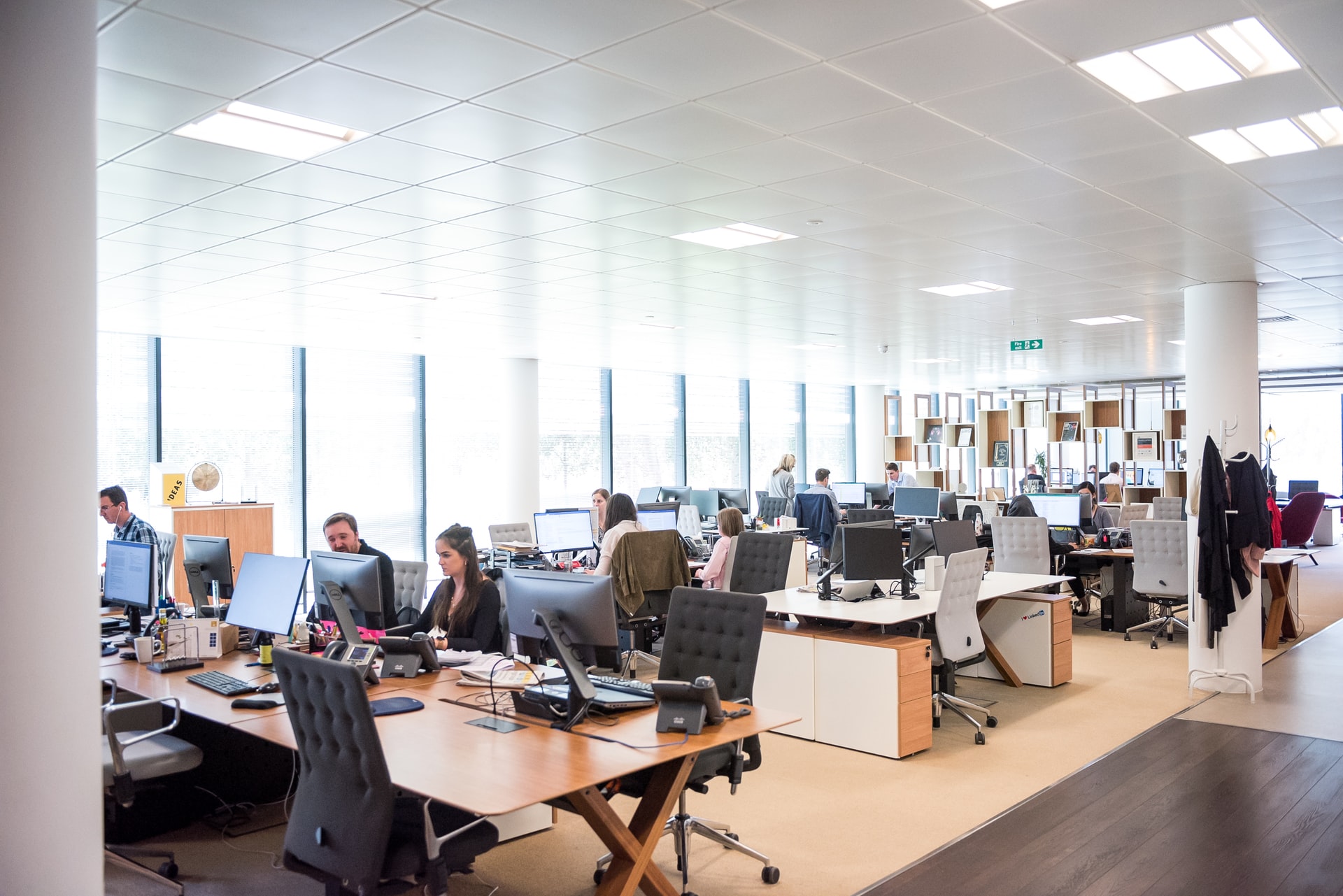 Training should never be treated as a one-size-fits-all solution. However, with so many alternatives available, finding and selecting the ideal training approach for your personnel can be difficult. As a result, we've put up a short guide to assist you in finding the best training approach for your needs.
How to Select the Best Employee Training Methods?
The need for training/development has never been greater in an era with greater talent disparities and sophisticated technology. Skills are fleeting, and businesses are feeling the pinch. This is most likely why firms have now devoted their full focus to continuous staff training, investing up to $87.6 billion in training in 2020.
Learning and Development specialists must understand how to make their programs as successful as feasible. The first step is to select the best staff training methods.
The 5 Most Popular Employee Training Methods
Staff training methods exist in various shapes and sizes, and diversity is rising by the year. This implies that each team, department, and corporation may select the finest training techniques for their specific requirements. So, what exactly is on the training menu? Let's have a look at the many sorts of training techniques that are accessible today.
Traditional Training Techniques
Traditional techniques of training continue to provide a variety of advantages and are widely used in many businesses today. Here is a listing of conventional training methods to consider while selecting the finest training approaches for your company's personnel.
Classroom-Based Teaching Programs
Classroom learning often occurs over one or more days in a physical facility, either on- or off-site, and is directed by a trained facilitator. Employee groups go through a series of slideshows and activities, such as case study evaluations or business policy information.
The benefit of classroom-based instruction is that a big number of employees can learn at the same time. Unfortunately, there are other drawbacks to this training strategy, including the high expense of booked locations, travel, and catering. Employees dislike this method of training as well.
Interactive Education 
Interactive training is one of the most efficient organizational training approaches because it actively engages students in their learning opportunities. Simulations, scenarios, role plays, quizzes, and games can all be used to provide instruction.
Learners are more likely to remember what they've learned if they practice their new abilities and use them in realistic job circumstances. When done in person, however, it can be time demanding, especially when trainees require constant feedback from a content specialist.
On-The-Job Teaching 
With on-the-job training, employees not only actively participate in learning, but also engage in real-world activities related to their present or future careers. This is one of the most successful successions planning training strategies.
Because workers are thrown into the deep end, this form of training can lead to faster learning. Because of the regular input necessary, this experience can be a touch too stressful for some individuals, leave alone time-consuming.
Modern Training Techniques
Employee training methods have evolved in the modern workplace, which includes remote employees and people from many cultures. So, how do we learn how to approach a workplace this complex? The answer can be found in two words: 'social' and 'internet.'
Social Learning
Social learning, which began with Bandura's research in the 1970s, is usually defined as learning from others through observing and modeling their behavior. Social learning can also be used as a deliberate workplace training strategy.
Many traditional training approaches do not include social learning since it is difficult to structure, measure, and regulate. Employees are challenged beyond the bounds of their regular roles, gaining new views and problem-solving skills as a result.
Online Teaching
eLearning, or online training, is now one of the most well-acknowledged answers to the problem of how to successfully teach staff. Online workplace training programs might include eLearning courses, webinars, movies, and other forms of knowledge delivery and testing.
Employees gain according to their learning style and urgent needs thanks to the variety provided by online training. It also implies that kids can learn on the go. The disadvantage? A solid LMS costs little more than the original development costs and servicing fees.
How to Choose the Appropriate Workplace Training Methods
Having so many options may appear to be excellent, but selecting the best training methods for staff is a critical decision. It makes no difference how much you pay for training if it is ineffective. Even the costliest square peg will not fit into a round hole.
Here are 3 questions to ask to establish the most effective staff training strategies for your training program.
What Is the Training Program's Goal?
The initial stage is used to establish the goals of the training session because different employee training methods are better suited to each one. A classroom-based training session, for example, could be beneficial for imparting knowledge regarding corporate employee relations policies. This tactic, however, will not be useful in educating supervisors on how to cope with workplace wrongdoing. In this circumstance, role plays and situations might be more suitable.
When it comes to developing new or existing abilities, interactive training and eLearning are frequently the most successful methods. Social learning strategies can be effective when these abilities are soft (such as problem-solving) rather than technical. When it comes to succession planning or shaping specific workplace behaviors, on-the-job training techniques such as coaching are useful.
For example, new knowledge regarding the causes of employee burnout can be obtained by easy training tactics such as reading, written notes, infographics, or even a seminar. The use of online films and webinars has the additional benefit of making this learning more suitable for the employee.
Who Is The Target Audience?
Chris Brogan, a well-known marketing guru, believes that we should constantly "make the consumer the star." And this notion applies equally to learning as it does to marketing. Training is most productive when the target audience knows and believes in the program's benefits. As a result, the most effective teaching approaches make the student the protagonist.
Consider demographics, the nature of the work, level of seniority, and whether training will take place in a group or individually. Let us unpack these thoughts.
Demographics
Employees from older generations may be more familiar with traditional training methods rather than eLearning courses. Millennials are more likely to be interested in learning if it takes place on the gadgets, they use every day.
In cultures where common values and community are valued more than individual goals or competitiveness, social learning approaches would be more effective. When personnel is geographically separated, online training is most successful.
Level Of Seniority
Senior positions frequently share a few features. Soft talents such as leadership and emotional intelligence are required for these employees. They are also quite busy, and their Training and Growth objectives are distinctive. This means that individuals may need to use a combination of training techniques to achieve their learning objectives.
Online training allows users to access their training whenever and wherever they want. It also allows them to choose the content modules that are most relevant to them. Seminars and leadership conferences, on the other hand, can give beneficial possibilities for social learning as well as the acquisition of new knowledge about business trends.
Individual Versus cluster Learning
Training approaches such as assignments or mentoring can be effective when only one or two members share the same learning objective.
When a large number of employees need to master the same information or skills, classroom-based training courses, social learning methods, and eLearning can be more successful and efficient. An IT team, for example, that needs to learn about hacking could participate in a live webinar or finish an eLearning course on their own time.
What Are the Limitations?
Training is seldom, if ever, free. It necessitates a financial, time, and other resource investment. Coaching, for instance, takes precious time away from a skilled senior employee to enhance the education of another person.
When time is limited, choose quick and convenient training methods. A one-day classroom workshop might suffice. Alternatively, if employees do not share a workspace and the organization already has an LMS in place, consider making the instructional materials available online.
When money is tight, the best training methods are those that make use of current employees' expertise and experience while avoiding the requirement for an external Specialist or facilitator. Coaching, assignments, work rotation, and internally hosted webinars are examples of cost-effective techniques. eLearning courses that employ curated information, such as current web films, infographics, and articles, can also be effective.
Conclusion
Training is no longer a one-time affair. Companies must continuously upgrade their employees' abilities and foster workplace learning to survive and thrive. As a result, in most circumstances, a broad range of training approaches will be beneficial at some point during the learning process.
In reality, research has repeatedly proven that employees prefer a hybrid delivery method. Using both offline and online training techniques is simplified with the assistance of a Learning Management System such as TalentLMS. An LMS may centralize all of your training techniques (including face-to-face seminars) while also tracking progress.
Your training program has a good likelihood of developing your staff the way you want it to if you use the appropriate procedures for the right objective, audience, and budget.