How to Remove Malware from Your Windows 11 PC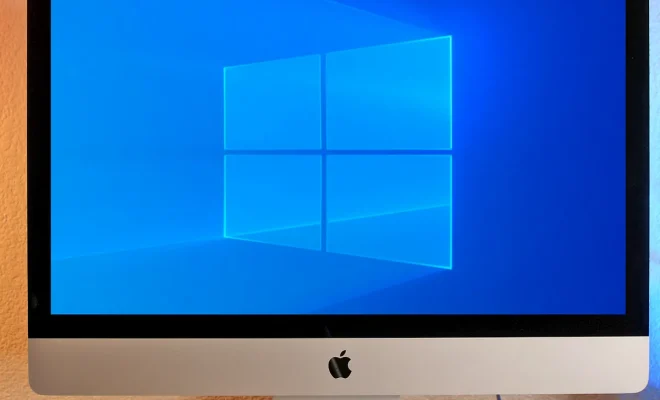 Malware, or malicious software, is software that is specifically designed to cause harm to a computer system. The damage can range from stealing personal information to completely destroying your precious data. Therefore, it is important to know how to remove malware from your Windows 11 PC to ensure the safety and security of your computer.
1. Identify the malware
The first step to removing malware is to identify the malware. This can be done by running a malware scan on your computer using a reliable antivirus software such as Windows Defender or Norton. Once the malware is identified, the software will provide options to deal with malware such as quarantining, deleting, or attempting to remove it.
2. Enter safe mode
The next step is to enter safe mode. This is a diagnostic mode of your computer, which prevents malicious software from running. To enter safe mode, restart your computer and press the F8 key during the boot process. Once in safe mode, ensure that you are logged in as an administrator.
3. Uninstall the malware
The third step in removing malware is to uninstall the malware. Open the Control Panel of your computer and select the "Programs and Features" option. Here, you can view a list of all programs installed on your computer, including malware. Find the malware and select the "Uninstall" option. Follow the steps in the uninstallation wizard to remove it.
4. Delete the malware files
In some cases, malware files may still be present on your computer even after uninstalling the program. To delete these files manually, navigate to the malware's installation folder using File Explorer. Select the files and press the "Delete" button. Be cautious while deleting the files and avoid deleting system files unintentionally.
5. Update your antivirus software
After removing malware from your Windows 11 PC, ensure that your antivirus software is updated to the latest version. The latest version of your antivirus software will offer better malware protection and can prevent any future malware infections. Make sure that your software is configured correctly to scan all files and folders to ensure that you are fully protected.
In conclusion, malware can be a major issue if not dealt with properly. To avoid losing your sensitive information and protect your computer, it is essential to know how to remove malware from your Windows 11 PC. Following the above-mentioned steps will help you to remove malware and prevent it from infecting your computer again.