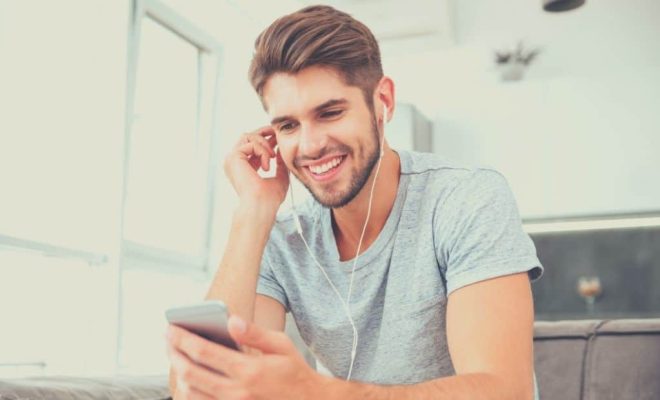 In today's world, listening to music or making phone calls has become an essential part of our daily routine. Whether it's while commuting or working out, we all love to have some snappy beats or meaningful lyrics in our ears. But when it comes to choosing the right gear for our ears, we often get confused between earphones and earbuds. Both have their own set of advantages and drawbacks, and the decision can be pretty subjective. So, let's dive deep into the world of Earphones vs. Earbuds and see which one suits you the best.
Earphones, also known as in-ear headphones, are small gadgets that sit inside your ear canal and deliver high-quality audio output. They usually come with a pair of silicone or foam tips that fit snugly inside your ear and block out external noise to give an immersive listening experience. Earphones are highly portable, easy to carry around, and can provide excellent noise isolation if you choose the right tips. They also have a wide range of price and quality options, with some budget-friendly models delivering surprising sound quality. Earphones are ideal for working out, running, or any other physical activity as they stay firmly in your ear and are less prone to falling off.
Earbuds, on the other hand, are small speakers that sit on the outer ear surface and deliver sound directly to your ear. They usually have a circular shape and do not go inside your ear canal. Earbuds have a smaller form factor than earphones and are more comfortable to wear for longer durations. They also allow better situational awareness by letting you hear ambient sound in your surroundings. Earbuds are ideal for casual listening, such as watching movies or podcasts, as they deliver a more natural sound signature that's easy on the ears. However, due to their design, they provide little isolation from outside noise, which can be a downside in noisy environments.
When it comes to sound quality, both earphones and earbuds can deliver exceptional audio output, depending on the brand and model you choose. Earphones have an advantage over earbuds in terms of delivering more bass and a wider soundstage due to their design. Earbuds can struggle with low-frequency sounds but often sound more balanced and detailed than earphones. The sound signature mostly depends on personal preference, and you should choose the one that aligns with your music taste.
In conclusion, both earphones and earbuds have their own pros and cons, and the decision boils down to personal preference and use cases. If you're looking for a gadget that provides excellent noise isolation, stays firmly in your ear, and delivers powerful bass, then earphones are the way to go. If you prioritize comfort, situational awareness, and a natural sound signature, earbuds are the better choice. Regardless of your choice, always invest in a good brand and quality product to ensure you get the most out of your listening experience.