A Guide to Back Up iPhone Data to Google Drive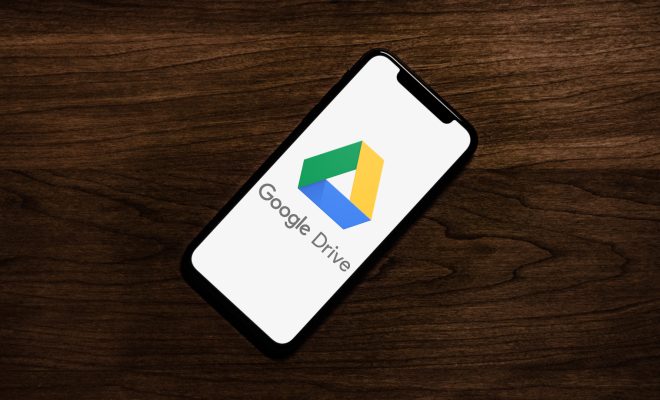 As technology advances, we are becoming more dependent on our smartphones to store important data such as contacts, photos, and documents. Losing this data can be a nightmare, therefore it is essential to have a backup of your iPhone data. While using iCloud as a backup option is a popular choice for Apple users, Google Drive offers an alternative that is more accessible for those with limited storage space on their Apple devices. In this article, we will take you through a step-by-step guide on how to backup iPhone data to Google Drive.
Step 1: Install Google Drive on Your iPhone
The first step to backing up your iPhone data to Google Drive is to install the Google Drive app on your iPhone. You can download the application from the Apple App Store, and it's free. Once you have downloaded the app, sign in to your Google account.
Step 2: Turn on Backup and Sync for Your iPhone Folders
After signing in to your Google account on the app, the second step is to enable backup and sync for your iPhone folders. Here is how to get that done:
1. Touch the 'Menu' button (a hamburger icon in the top left corner) and select the 'Settings' option.
2. Scroll down and turn on the 'Photos' and 'Videos' options under 'Backup & Sync'.
3. You can also turn on 'Contacts' backup under 'Contacts sync' option.
4. You will be asked to allow the Google Drive app to access photos to finish enabling the backup feature.
Step 3: Backup Your iPhone Data
Once you have turned on the backup and sync option for the desired folders, Google Drive automatically syncs your photos, videos, and contacts to your Google account, which means your data will be stored safely in the Google cloud. To check the backup status or verify that your data is synced, open the Google Drive app and look for the circle tick sign on the right bottom of the photo or video you want to back up.
Step 4: Manage and Access Your Google Drive Backup Data
After you have backed up your iPhone data to Google Drive, it is essential to manage and access it whenever you need it. Here are ways to do that:
1. If you want to view your backed-up contacts, log in to your Google account and open your Google contacts.
2. To view your photos and videos, open the Google Drive app on your iPhone, and you will see your backup data under the 'Photos' and 'Videos' sections.
3. If you have stored important documents like PDFs, spreadsheets, etc., you can access them by opening the 'Documents' tab in Google Drive app.
Conclusion
Backing up your iPhone data to Google Drive has never been easier. By following this guide, you can store your data safely in the Google cloud and access it whenever you need it. Remember to enable the backup and sync option for the data you want to back up, check that your data is being synced regularly, and manage your data regularly to ensure its safety