Cortana in Windows 10: Everything You Need to Know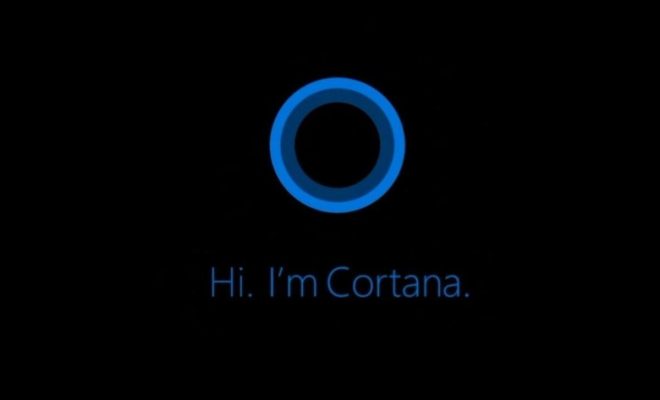 Cortana is a popular digital assistant which was first introduced in Windows Phone 8.1. However, Microsoft has integrated this AI-powered assistant into Windows 10 operating system as well. Similar to Apple's Siri and Google Assistant, Cortana has the ability to perform various tasks by understanding voice commands given by users. Here's everything you need to know about Cortana in Windows 10.
How to activate Cortana in Windows 10?
Cortana is enabled by default in the latest Windows 10 builds. You can simply click on the Cortana search box located at the taskbar and start giving commands. However, if the Cortana box is missing, it can be enabled via Settings> Personalization > Taskbar > Click on "Enable" under "Cortana". You should also make sure that your device is compatible with Cortana and that the microphone is configured and working correctly.
What can Cortana do in Windows 10?
Cortana comes equipped with numerous capabilities that make it a handy tool for tasks ranging from simple to complex. You can ask Cortana to answer questions, provide the weather forecast, add reminders and appointments to your calendar or make calls via a connected mobile device.
Cortana can perform various other tasks too, such as setting alarms, opening different applications, controlling the volume of your device and even playing music. Besides, it can manage your inbox, send emails, provide directions via Maps and make restaurant reservations.
How to customize Cortana in Windows 10?
Cortana can be customized according to your preferences to give you a personalized experience. You can access this functionality via the Settings menu. Users can adjust the language, region, and voice activated keywords. Users can use the Notebooks section of Cortana to add interests, track packages, set up news and sports alerts. Users can also opt-into Microsoft's personal data collection and app suggestion features.
What are the limitations of Cortana in Windows 10?
Though Cortana comes with several features, it still has some limitations. It doesn't support certain languages, which can be a barrier for non-English speakers. The assistant can't open most third-party applications, meaning that it can only operate within Microsoft's software ecosystem. Furthermore, many users may not feel comfortable using a voice-activated system due to privacy concerns, which can limit their willingness to use the functionality.