Browser Slow? How to Make Google Chrome Fast Again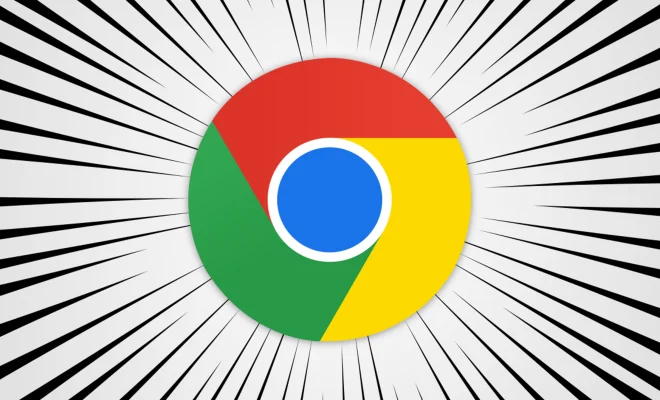 As a frequent user of Google Chrome, you might have noticed the occasional sluggishness of the browser. This can be frustrating, especially if you need to use it for work or other important activities. Fortunately, there are several ways to make Google Chrome fast again. Here are some practical tips:
1. Clear Your Cache and Cookies
As you use Chrome, it accumulates a lot of data such as your browsing history, cookies, and cached files. While this data can be helpful, it can also slow the browser down. Clearing your cache and cookies periodically can help speed up Chrome. You can do this by clicking on the three dots at the top-right corner of your browser, then selecting "More tools," followed by "Clear browsing data." In the pop-up window, choose the time range you want to clear and select the items you want to delete. Then, click on "Clear data."
2. Disable Unnecessary Extensions
Extensions are useful tools that can enhance your browsing experience. However, having too many extensions can slow your browser down. You should review your extensions periodically and disable those that you no longer need or use. To do this, click on the three dots at the top-right, select "More tools," then "Extensions." Click on the toggle switch next to the extension you want to disable.
3. Disable Unused Tabs and Plugins
Having too many tabs and plugins open on Chrome can slow it down. You should only keep open tabs and plugins that you really need. To check the number of open tabs, click on the three dots and look for the "Tabs" menu. Similarly, to see the active plugins, type "chrome://plugins" on the address bar, and press enter.
4. Update Chrome
Google constantly releases updates to improve Chrome's performance and address security issues. You should make sure you've installed the latest version. To check if an update is available, click on the three dots, then "Help," followed by "About Google Chrome." If an update is available, it will automatically download and install.
5. Check for Malware
Browser sluggishness can also be caused by malware. You should periodically run a malware scan on your computer to identify and remove any potential threats. There are reliable antivirus software programs that can help you do this.
In conclusion, Chrome's speed can be improved by clearing cache and cookies, disabling unused extensions, tabs, and plugins, updating the browser, and checking for malware. By following these tips, you can make Google Chrome fast again and continue to enjoy its many useful features.