Buying an SSD: What to Look For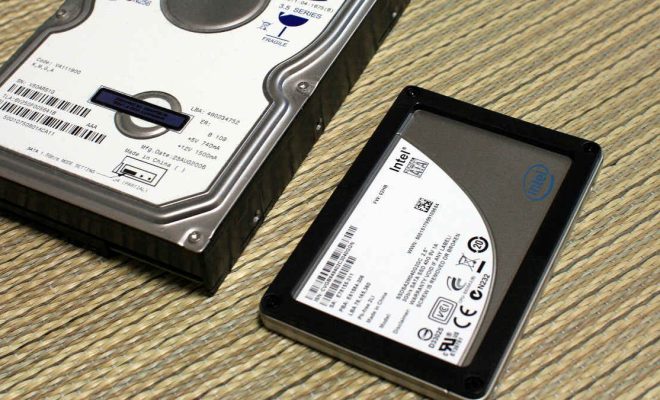 If you are planning to upgrade or replace your computer's hard drive, switching to a solid-state drive or SSD can give a significant boost to your system's performance. SSDs are faster, more durable, and consume less power compared to traditional hard drives. However, not all SSDs are created equal, and finding the right one that suits your needs, budget, and computer's compatibility requires careful consideration. In this article, we will guide you through the essential factors to consider when buying an SSD.
Capacity:
First and foremost, you need to determine the storage capacity that you need. SSDs come in various sizes ranging from 120GB to 2TB or even more. The capacity you choose depends on your usage and budget. If you use your computer for basic tasks such as web browsing, emailing, and document editing, a 256GB SSD should suffice. However, for gaming, video editing, and other multimedia tasks, you may need more space. It's worth noting that larger SSDs are more expensive, so factor in the cost when making your decision.
Performance:
SSDs enable faster data transfer speeds and quicker system boot times than traditional hard drives. The read and write speeds of an SSD are measured in MB/s or GB/s. Look for an SSD with high sequential read and write speeds to ensure that large files load quickly. The random read and write speeds are also important, as they affect the speed at which smaller files are accessed. Aim for SSDs with random speeds of at least 30,000 IOPS (input/output operations per second) for optimal performance.
Compatibility:
Before purchasing an SSD, make sure that it's compatible with your computer's motherboard and interface. Most modern computers use the SATA III interface, but some newer models may support faster NVMe (Non-Volatile Memory Express) drives. Check your computer's manual or contact the manufacturer to determine which type of interface your system supports. Also, ensure that the SSD fits in the available drive bay of your computer's case.
Brand and Warranty:
SSDs from reputable brands such as Samsung, Crucial, and Kingston are generally reliable and perform well. However, it's crucial to check the warranty period and terms before making a purchase. A longer warranty period can give you peace of mind and protection against defects or failure. Most SSDs come with a three or five-year warranty, but some higher-end models offer up to 10 years of coverage.
Price:
SSDs are more expensive than traditional hard drives, but the prices have been steadily decreasing over the years. Prices vary depending on the capacity, performance, and brand of the SSD. If you're on a budget, you may opt for lower-capacity SSDs or ones with slightly lower performance. However, avoid going for the cheapest options as their performance and durability may not be up to par.
In conclusion, when buying an SSD, consider the capacity, performance, compatibility, brand and warranty, and price. We hope this guide helps you make an informed decision and find the best SSD for your needs.