How to Organize Safari Bookmarks and Favorites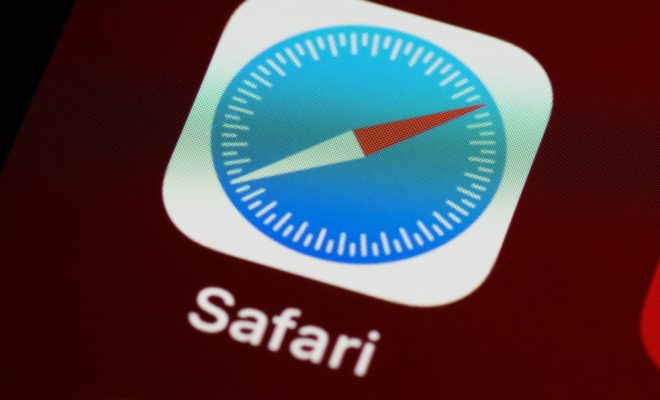 Safari is the default browser of Apple devices, and it's inevitable to accrue bookmarks or favorites over time to access frequently visited websites or pages. Though bookmarks make browsing effortless and quick, unorganized bookmarks can cause confusion, making it difficult to find a specific website among a long list. Organizing bookmarks is essential to keep them at hand and accessible. Here are some tips on organizing Safari bookmarks and favorites:
1. Delete Unnecessary Bookmarks:
The first step in organizing Safari bookmarks is to clear out any unnecessary bookmarks that take up space and clutter the screen. Go through bookmarks one by one and decide if each page is necessary or not. If not, delete them.
2. Create Bookmark Folders
With Safari, bookmarks can be saved in folders. Sort bookmarks into different folders based on categories like news, entertainment, work, education, etc. To create a new folder, go to "Bookmarks" from the Safari menu bar, click "Edit Bookmarks" and then click the "+" sign at the bottom left. Name the folder as per the category and drag-and-drop bookmarks accordingly.
3. Rename Bookmarks
Rename bookmarks to make it easy to identify them at a glance. Use descriptive names with words that make sense to the user. To rename bookmarks, control-click (right-click) the bookmark name, and select "Edit Name."
4. Use the Bookmark Bar
The bookmark bar shows quick access to bookmarks and folders. To add bookmarks or folders to the bookmark bar, hold down the Command(⌘) key and drag the bookmark/folder to the bookmark bar. The bookmarks can be reordered by dragging them up or down.
5. Sort Bookmarks Alphabetically
Sort bookmarks alphabetically to find them quickly. To sort bookmarks, click on "Show Sidebar" from the Safari menu bar, select "Bookmarks", then click "Edit Bookmarks," then "Sort By" and choose "Name."
6. Use Spotlight for Searching
The search option in the Safari toolbar makes it easy to find bookmarks, including those in subfolders. However, a quick way to search bookmarks is to use Spotlight. Press Command(⌘)+Space, type the bookmark name, and it shows the bookmark.
7. Sync Bookmarks Across Devices
With iCloud, Safari bookmarks sync across all Apple devices synced to the same iCloud account. To sync bookmarks, open System Preferences, click "iCloud," then select "Safari" (checkbox). Repeat the same process on all Apple devices to sync bookmarks.
Organizing bookmarks can be a time-consuming process, but it saves a lot of time in the long run. With the above tips, managing bookmarks and revisiting favorite websites becomes more comfortable. So, go ahead and organize those bookmarks!