Blended Learning Built on Teacher Expertise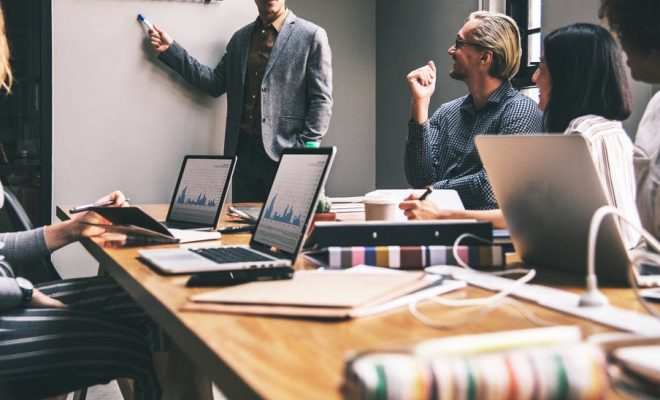 Blended learning was developed as a strategy to combat the often ineffectiveness of traditional teaching methods, while still harnessing the power of educator expertise. Within a classroom, a wide variety of skill sets and motivation levels are present, and teachers are expected to reach each and every individual where they are. With the realization that this simply isn't possible, educators set out to devise a new way of disseminating information while at the same time targeting the needs of unique learners. Hence, blended learning was born, placing teachers into a new and somewhat intriguing role.
Defining Blended Learning
Blended learning takes place when a teacher combines the use of traditional teaching methods, such as face to face lectures, with digital learning methods, like educator-made videos. Further, instead of students receiving all of the content in one place and at one time (i.e. the physical classroom), they are given the opportunity to learn in whichever setting suits their needs and at whatever pace works best for them. The learning is thus owned by the learner. For example, while off-campus, a student may watch digital lectures or partake in student-led discussion boards, and then come to class prepared to discuss the online content. Since the information has already been presented to students prior to class, teachers can now use class time as a way to reinforce the material by leading hands on activities or workshops.
Some of the most common types of blended learning are as follows:
The flipped classroom: students are introduced to content at home, and practice what they've learned with an instructor and classmates once they arrive at school.
Mastery-based: content is personalized to learners, based on their needs and schedules.
Problem-based: students use both online content and face-to-face interactions with instructors and classmates to create project-based assignments.
Teacher as Facilitator
The most important thing to remember here, however, is that the teacher still is, and should remain, the expert. However, many blended learning advocates support a new moniker for educators: facilitator. Rather than teaching, in a physical setting, everything students need to know all at once, teachers can determine for each session what a student needs to know and come to class prepared to discuss. Thus, the teacher is facilitating the students' learning both online and off campus, as well as within the classroom itself. The content students are to focus on is chosen purposefully by the instructor, specifically designed to meet individual learning objectives.
Meeting Students Where They Are
Ultimately, the goal of blended learning is to fill the holes left behind by traditional teaching methods. While not entirely dismissing tactics such as face-to-face lectures or the use of print textbooks, the two methods work hand in hand, targeting a wide variety of learning needs and student schedules. With the incorporation of digital content and student-led activities, learners can learn when, where, and how best meets their needs. Additionally, with the expert guidance of an educator, blended learning can be purposefully molded to specific learning objectives and skill sets. Learners will, fingers crossed, receive the best of both worlds.