The Best External Hard Drives Of 2022: All The Best Options For Backing Up Your Device's Hard Drive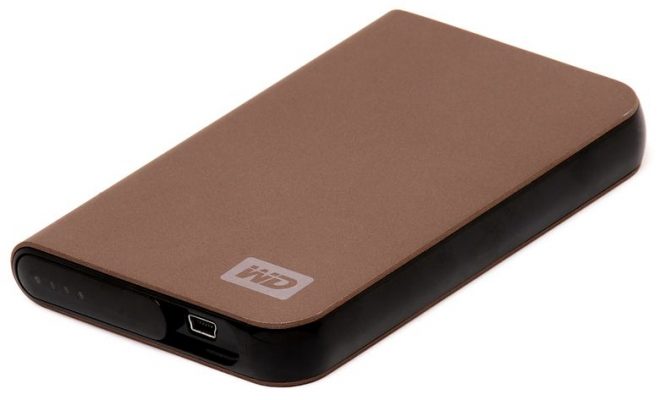 If you're in the market for the best external hard drive options for backing up and supplementing your device's storage capacity, you've come to the right article! External hard drives may sometimes seem interchangeable to those who aren't fully versed in the nuances of each model, but there really is a distinct gap between an okay external hard drive and the best external hard drives currently available for purchase.
We've tested dozens upon dozens of external hard drives to pare things down for our in-depth list of the 4 Best External Hard Drives For 2022. If you're ready to invest in an external hard drive and want to ensure you've got one of the most reliable offerings there is, any one of these four gems will be your very best bet.
1) Western Digital My Passport Ultra 4TB
Available in sizes from 1TB to 4TB, the Western Digital My Passport Ultra is one of the most well-rounded external hard drives ever released. Complete with a Type C connector and cloud storage services, there isn't much this external hard drive can't do.
The 256-AES encryption on this external storage device is second to none. Your data, be it schoolwork or important financial documents, will be safeguarded to the utmost extent. That's a key element that pushes this external hard drive to the top of our list.
2) Buffalo MiniStation Extreme NFC
Offering 2TB of capacity at a very reasonable price point for an external hard drive, the Buffalo MiniStation Extreme NFC is a budget hard drive that doesn't falter where other budget hard drives falter. 
In fact, this excellent external storage device is amazingly versatile. It offers 256-bit AES security capabilities and Near Field Communication features while also being compatible with both Windows and Mac devices. When it comes to maximizing your bang for your external hard drive buck, it doesn't get better.
Our pick for the fastest external hard drive in the marketplace, the Samsung T5 SSD puts solid-state drive speeds to efficacious and impressive use. The speedy USB Type C connection maximizes the abilities of the device's solid-state drive to whirlwind effect.
Backward compatible with USB 2.0 and USB 3.0 if your device doesn't have a Type C option, the extra cash you shell out for this device will be well worth it if you're looking for blazing speeds first and foremost.
While we've linked to the 4TB option, there are even more spacious options available under the WD MyBook banner. In fact, they offer the most spacious external hard drive we've seen out there at a jaw-dropping 20TB!
If you don't need all of that space and you are looking for an external hard drive that offers support for RAID array setups, this is the perfect external hard drive for you.
Closing Thoughts
The absolute glut of external hard drive options available right now makes it hard to differentiate which ones are worth your hard-earned money and the ones that are not. To remedy that, stick with one of the four external hard drives on this list. You'll get everything you need out of your external hard drive storage and none of the pitfalls inherent in some of the lower-quality offerings out there.