Best Handheld Game Console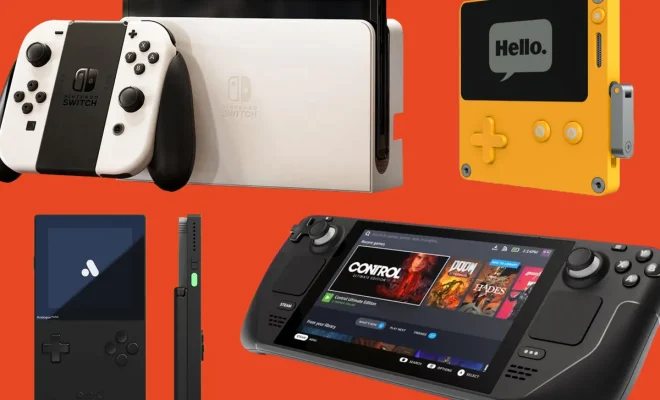 The world of handheld game consoles has been alive and well for over 30 years, with constant advances and improvements in technology. As a result, there are now many options available for gamers who are looking for a great portable gaming experience.
So, which is the best handheld game console for you? Here are some of the top options currently available on the market.
1. Nintendo Switch Lite: This is the compact, more affordable version of the original Nintendo Switch. It has a smaller screen and can only be played in handheld mode, but it still delivers great performance and graphics. Plus, with its impressive library of exclusive Nintendo games, including Mario, Zelda, and Pokemon, it's the perfect console for fans of those franchises.
2. Sony PlayStation Vita: Despite being discontinued in 2019, the PlayStation Vita still remains one of the best handheld consoles ever made. Its OLED display offers a beautiful picture quality, and its impressive lineup of games includes many classics like Uncharted, Gravity Rush, and Persona 4 Golden. Although there are no new games being developed for the console, it still has a strong community of gamers who continue to enjoy it.
3. Nintendo 3DS: While it's not as advanced as the Switch, the 3DS is still an excellent handheld console. Its dual screens offer a unique gaming experience, and it even has a 3D display (hence its name). The console's biggest selling point is its library of classic and exclusive Nintendo titles, including popular franchises like Super Mario, Pokemon, and The Legend of Zelda. Plus, it's backwards-compatible with older DS and Game Boy Advance games.
4. Analogue Pocket: This new addition to the handheld console market is designed for gamers who love retro gaming. It can play all Game Boy, Game Boy Color, and Game Boy Advance games, and it has a gorgeous high-definition display. It also has a built-in synthesizer and sequencer, so you can make music on it too!
5. Retro Game 350: This handheld console is perfect for those who love old-school arcade games. It boasts a powerful hardware that can emulate classic games from systems like the Neo Geo, Sega Genesis, and Super Nintendo. It comes with 16GB of storage, which is enough to hold hundreds of games, and has a high-quality 3.5-inch display.
In conclusion, the best handheld game console for you depends on your personal preferences and gaming tastes. Nintendo dominates the handheld console market thanks to its impressive lineup of exclusive games, but there are also great options from Sony and other indie developers. Whatever your choice may be, having a handheld console offers the convenience and versatility of portable gaming that you can take with you on the go.