Best Gifts : Dozens of Great Gift Ideas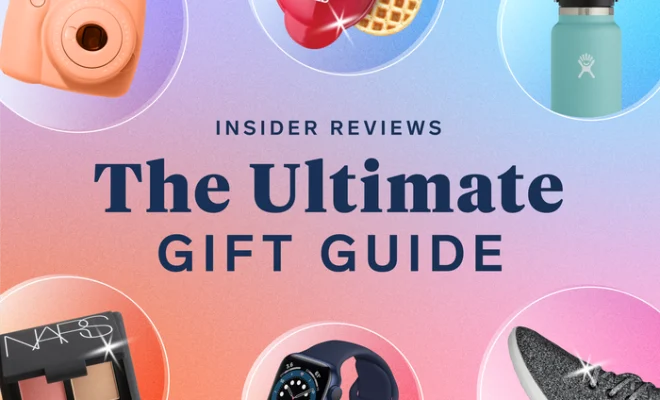 The holiday season is right around the corner, and it's time to start thinking about gift ideas for your loved ones. From the perfect gift for your best friend to the ideal present for your significant other, there are dozens of great gift ideas to surprise your family and friends. Whether you're looking for something sentimental, practical, or unique, we've got you covered! Here are some of the best gift ideas that are sure to make everyone on your list feel special.
1. Personalized Jewelry – Jewelry is a classic gift, but adding a personalized touch is a great way to make it more special. Consider getting a personalized necklace, bracelet, or ring with your loved one's name or initial engraved.
2. Fitness Tracker – For the health-conscious friend, a fitness tracker makes a great gift. Most trackers can monitor your steps, heart rate, and even your sleep patterns, encouraging a healthier lifestyle.
3. Instant Pot – For the cooking enthusiast, an Instant Pot is the perfect gift. It can cook all of your favorite meals and even double as a slow cooker and rice maker.
4. Portable Speaker – A portable speaker is a fun and functional gift that everyone can enjoy. Whether you're hosting a party or just hanging out at home, it can provide great entertainment and quality sound.
5. Kindle – For the avid reader in your life, a Kindle is a great gift idea. It allows you to download and read books from anywhere, making it a convenient gift for travelers.
6. Air Fryer – An air fryer is the perfect gift for the foodie in your life. It can cook all of your favorite fried foods in a healthier way, using little to no oil.
7. Smartwatch – A smartwatch is a versatile gift that can be worn for all occasions. From monitoring your fitness goals to receiving notifications and making calls, it's a great accessory for anyone on-the-go.
8. Photo Book – A photo book is a sentimental gift that captures memories to last a lifetime. Include photos from special occasions, vacations, or even the everyday moments that matter most.
9. Wireless Charger – A wireless charger is a practical gift that everyone can use. It can charge your phone without the hassle of cords and can even charge multiple devices at once.
10. Subscription Box – A subscription box is a great gift idea for someone who loves receiving surprises in the mail. From beauty products to snacks, there are subscription boxes available for every interest.
In conclusion, there are dozens of great gift ideas that are sure to make your loved ones feel special. From personalized jewelry to an air fryer, there is something on this list for everyone. So, start shopping and find the perfect gift to give this holiday season.