Best Apps for Couples to Improve Your Relationship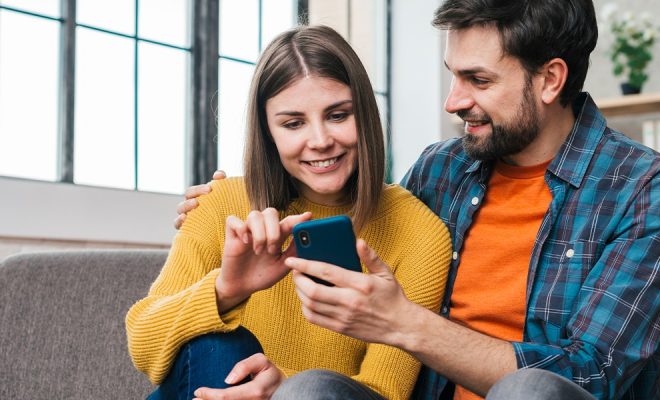 In the fast-paced world we live in, it's easy to neglect the most important relationships in our lives. It's not uncommon for couples to get so caught up in their daily routines that they forget to connect with each other. Fortunately, technology can help us stay connected to our loved ones, even when we're apart. Here are some of the best apps for couples to improve your relationship.
1. Couple
Couple is an app designed specifically for couples. It offers a variety of features, including messaging, shared calendars, and a shared to-do list. The app also includes a feature called "thumbkiss" which allows couples to virtually "kiss" by touching their phones at the same time. Couple can help couples stay connected and communicate more effectively, even when they're apart.
2. Love Nudge
Love Nudge is an app designed to help couples speak each other's love languages more fluently. The app guides couples through a quiz to determine each partner's primary love language. It then offers personalized ideas for ways to show love and appreciation based on each partner's love language. Love Nudge can help couples better understand and appreciate each other, leading to a stronger relationship.
3. Happy Couple
Happy Couple is an app designed to help couples get to know each other better. The app asks a series of questions about topics such as communication, intimacy, and social activities. Couples can answer the questions separately and then compare their answers. Happy Couple can help couples learn more about each other's preferences and priorities, leading to better communication and more meaningful interactions.
4. Lasting
Lasting is an app designed to help couples improve their relationship. The app offers personalized sessions based on the Gottman method, which is a scientifically-based approach to couples therapy. Lasting includes a variety of topics, such as communication, conflict resolution, and emotional connection. The app also includes daily reminders and activities to help couples continue to strengthen their relationship.
5. Raft
Raft is an app designed to help couples plan and organize their lives together. The app includes features such as shared calendars, reminders, and a to-do list. Raft also offers a chat feature and the ability to share photos and documents. The app can help couples stay organized and on the same page, reducing stress and improving communication.