What Is TV Sharpness and How Is It Different From TV Resolution?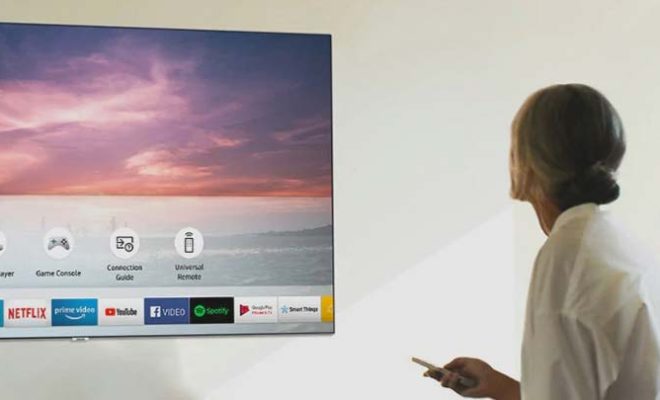 When shopping for a new TV, you may come across terms like "sharpness" and "resolution." While they may seem interchangeable, these terms actually refer to different aspects of picture quality.
TV resolution refers to the number of pixels on the screen. It's the most commonly talked-about aspect of picture quality, and it's usually listed in TV specifications. A TV's resolution is typically described in terms of pixels across the screen (such as 1920×1080, or "1080p") or by its total number of pixels (such as 4K, or "3840×2160"). A higher resolution generally means better picture quality, as it allows for more detail and a smoother image.
On the other hand, TV sharpness refers to the perceived level of detail in an image. It's more subjective than resolution, and it can be affected by a variety of factors such as the TV's processing capabilities, the quality of the source material, and the viewer's eyesight. Sharpness is often adjusted using a slider in the TV's picture settings.
So, why is sharpness important if resolution already defines how many pixels are on the screen? Well, while resolution determines the number of pixels, sharpness affects how those pixels are displayed. A TV with high resolution but poor sharpness can still result in a fuzzy or blurry image that lacks detail. On the other hand, a TV with lower resolution but high sharpness can produce a clear, detailed image with good contrast.
It's worth noting that sharpness can also be affected by the aspect ratio of the content being displayed. For example, if you're watching a movie that was shot in a widescreen (2.35:1) aspect ratio, the black bars at the top and bottom of the screen can sometimes appear blurred or pixelated. This can be due to the TV's processing of the image, and it can sometimes be fixed by adjusting the TV's sharpness or other picture settings.
In summary, resolution and sharpness are two different aspects of TV picture quality. While resolution refers to the number of pixels on the screen, sharpness affects how those pixels are displayed and perceived by the viewer. Both are important factors to consider when shopping for a new TV, and the best choice will depend on your viewing preferences and needs.