Best Alarm Clock Apps for Android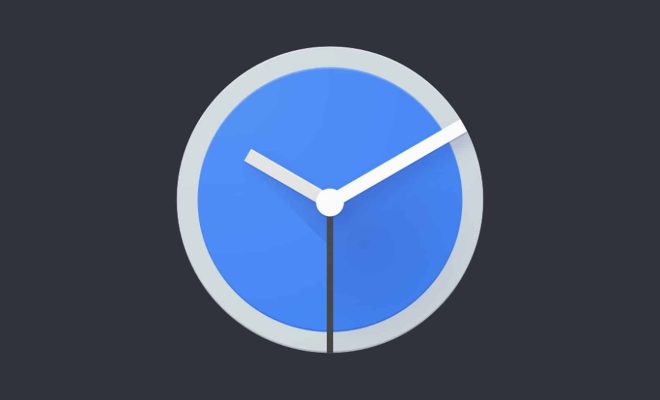 Alarm clocks are useful tools to start your day on a scheduled time and be punctual in every appointment. In this digital age, alarm clock apps have become increasingly popular as they have more advanced features than the traditional alarm clocks. With the help of alarm clock apps, you can customize your alarm tones, set multiple alarms, and get motivated with motivational quotes. Here are some best alarm clock apps for Android.
1. Google Clock: Google Clock is a minimal alarm clock app that comes as a stock app on Android devices. The app has a simple interface that lets you easily set an alarm, snooze, or dismiss it. Google Clock app has extra features such as a timer, stopwatch, and world clock. It also features Spotify integration, which lets you wake up with your favorite song.
2. Alarmy (Sleep If You Can): Alarmy is one of the most unique alarm clock apps for Android. It forces you to get out of bed to turn off the alarm. With this app, you can set up a photo that you have to take in order to turn off the alarm. The photo can be of your bathroom sink, your front door, or any other place in your house. By doing this, you have to physically get out of bed to turn off the alarm, which ensures that you're awake and not sleeping again.
3. Timely: Timely is a popular alarm clock app that offers a variety of customization options for alarms. You can set multiple alarms, choose from a wide variety of alarm tones, and even set a background image for the app. The app also features a snooze function that gets progressively shorter each time the alarm rings.
4. Sleep as Android: Sleep as Android is more than just an alarm clock app. It includes sleep tracking features that monitor your sleep cycles and wake you up at the optimal time. The app also features nature sounds to help you relax and fall asleep faster. Furthermore, Sleep as Android has a feature that can track your snoring and sleep talking.
5. Gentle Alarm: Gentle Alarm app gradually increases the volume of your alarm tone, making it a gentle wake-up process instead of a sudden interruption. It also features a nap timer and custom alarm tones. Additionally, the app can read aloud your calendar event information for the day so you can plan your day better.