Benefitting from a College Visit: Everything You Need to Know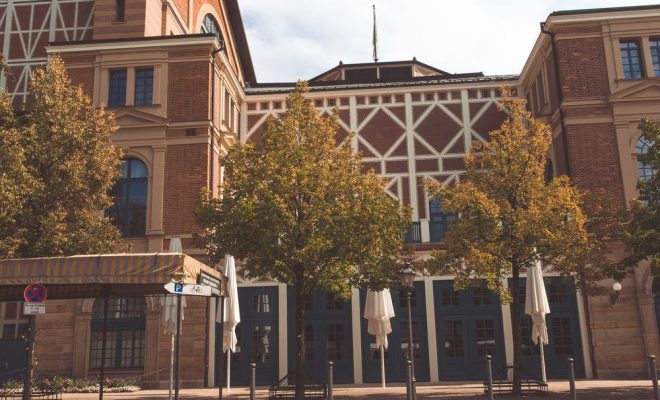 Your first college visit is invaluable. This is your opportunity to show how eager you are to attend the school. It's the perfect opportunity to see if the college is the right fit for you too. You don't want to enroll, pay your tuition fees upfront, and then realize this isn't the school you want to graduate from. 
It's crucial to visit the college before you do anything else as it's beneficial to your education. So, how can you benefit from a college visit?
Go Beyond the Guided Tour
Every college has a guided tour for new students. This gives them many opportunities to see the school in all its glory. You shouldn't discount the guided tour; however, you need to go beyond that. Remember, a college will show off its selling points during the guided tour, so students have a reason to enroll. You, however, need to see the school from all angles, even the ugly parts. That doesn't stop you from enrolling; however, it gives you a full picture of the school. 
A Virtual Tour Can Be Useful
Get a 360-degree view with a virtual tour. If you can't go on an actual tour, a virtual one is as close as you'll get and does offer a fantastic opportunity. You can learn about the campus and get a bird's eye view of it too. While it might be a little unconventional, it's a wonderful way to see the school up close and personal. 
Talk to Professors and Students
College can be a scary place, and you can quickly feel overwhelmed; that is why it can be a good idea to speak to fellow students. This gives you a great idea of how others find the school. You can ask questions, and they can give you a lot of information that is missing from guided tours. On a plus note, they've been in your position, so they are more likely to give you an honest opinion. 
Professors can be fantastic people to meet. They can give you additional information about graduation requirements and class sizes, amongst other things. Don't be afraid to speak to them because they can help you decide if the college is right for you. 
Take in a Class or Two
It's useful to observe a class as it can give you an idea of how the school operates. Of course, you need permission to attend a class, so make sure you have it; otherwise, you won't be admitted. While this might not seem useful, it can be a great way to get an idea of what your time at the school will be like. 
Always Take a Few Pictures or Notes
It's easy to confuse one school with another, especially when you visit several. You may want to snap a few pictures or take down a few notes. This allows you to remember the highlights of each school. It could make it easier when choosing a college. 
Visit the Dining Hall
While it might seem a bit unusual to visit the college dining hall, it's a great chance for you to observe the students. Is the overall atmosphere calm and happy, or stressful and unfriendly? Those are the type of things you want to know, especially since you're going to spend most of your time at school. 
View Bulletin Boards
While the school bulletin boards might not yield the most exciting pieces of information, they will certainly give you an idea of what goes on in the school. For instance, you can learn about the type of plays or clubs the school has. It might make it a bit easier for you to decide which school you want to attend. 
Spend the Night in the Residence Hall
If you want a complete picture of college life on campus, spend the night there. You can learn about the type of accommodation available and what life is like at the school. It'll allow you to speak to more students, which could help you decide if it's where you want to study. If you don't like the atmosphere or think it's not safe, at least you can remove one college from your list. 
Find the Right School
You might feel a little unsure about visiting several different schools; however, the goal is to find the right one. It's important to visit many schools to find the one that offers you the best value for money. You must feel safe on campus, like the atmosphere, and believe it's worth the tuition fees.