Assessing Digital Transformation Trends in K-12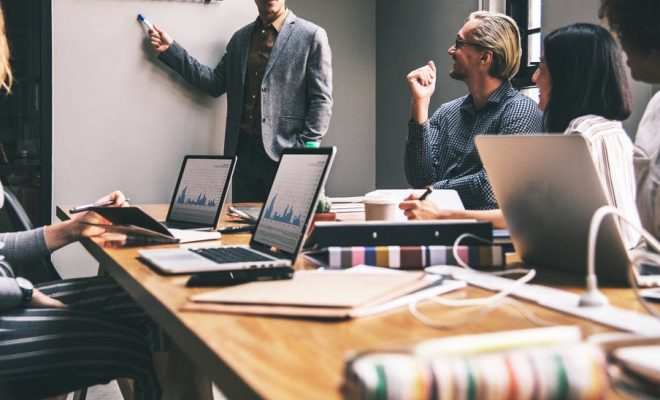 Educators from all grades appreciate the use of tech and have started making drastic changes in their instruction, assessments, even the physical layout of their classrooms. But how much of this digital transformation is having a positive impact on student outcomes? In this article, we will examine the trends that are leading this learning revolution and discuss the impact that they are having.
1. Redesigned learning spaces
It's sad to see desks lined up facing the boards, keeping learners away from the essential skills that they could develop in classroom activities. Conventional seating hinders learners from collaboration; it takes away the opportunity to develop essential skills such as creative thinking, critical thinking, collaboration, communication, and more. Luckily, integrating tech has inspired educators to create collaborative, friendly spaces to facilitate learning. Noticeable changes in learning spaces include the use of smart boards, hands-on activities for lessons, going on field trips to experience real-world education, and incorporation of different multimedia learning content to create learner engagement. Redesigned learning spaces are laden with integrated tech, which means learners aren't just using them, but they understand how to use them to achieve a specific goal.
2. Artificial intelligence in education
The utilization of artificial intelligence in education holds a lot of potential to make learning a more efficient process. One of the biggest obstacles that educators face in the classroom is finding and dealing with the educational needs of learners attending their classes.
This is a major challenge that is being solved with the integration of artificial intelligence in schools. Machine learning algorithms provide insights and suggestions, help educators to find gaps in their teaching, and point to areas in which learners are struggling with the subject matter. It also helps educators make sure that the learners are utilizing their time in the classroom to the best by making sure that learning is happening.
3. Augmented Reality/Virtual Reality
Augmented reality and virtual reality are examples of transformative tech that significantly enhances the educator's instruction while simultaneously creating immersive lessons that are fun and engaging for the learner. Virtual reality brings the outside world into the classroom and vice versa. And the best part about the integration of this tech is that all you need are readily available smart devices and connectivity to the internet. Most apps can be used to facilitate the learning process with amazing augmented reality/virtual reality experiences.
4. Gamification
The use of gamification is on the rise in education. The motivating force for learners using gamification is learning to overcome obstacles to earn a badge or simply to reach the next level. Gaming technology makes learning interactive and interesting for learners. Also, it is not hard to find free and low-cost gamification apps, tools, and resources.
Concluding thoughts
These four technologies are transforming education at a fast clip. Can you think of any technologies that we missed?